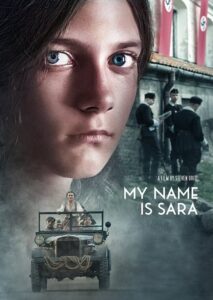 ---
The true life-story of Sara Góralnik, a 13 year-old Polish Jew whose entire family was killed by Nazis in September of 1942. After a grueling escape to the Ukrainian countryside, Sara steals her Christian best friend's identity and finds refuge in a small village, where she is taken in by a farmer and his young wife. She soon discovers the dark secrets of her employers' marriage, compounding the greatest secret she must strive to protect, her true identity.
|
Rate this movie
[Total:

2

Average:

3.5

]
Cheating Notes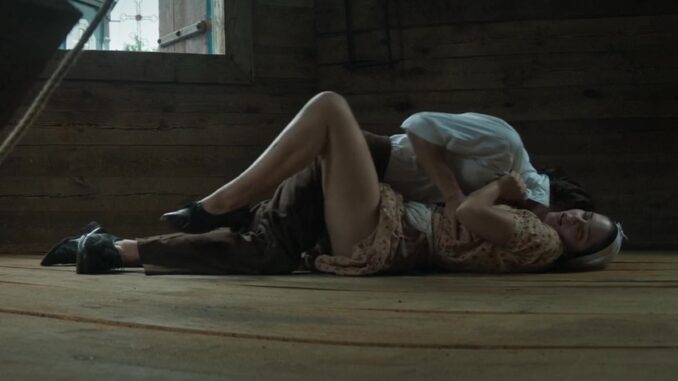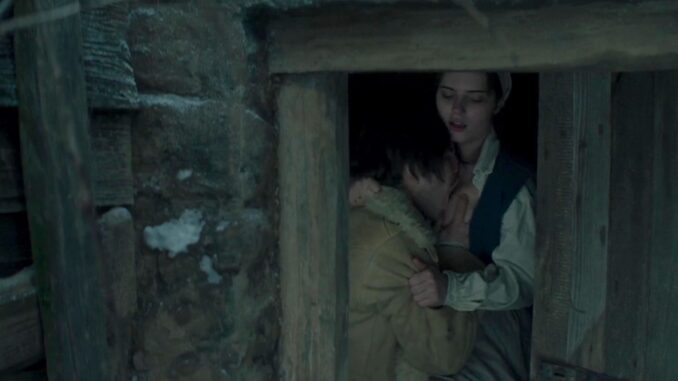 25:20 While the couple is in town to sell bread at the market, the wife asks permission from her husband to see her best friend and her baby, but what she actually does is to meet and fuck her young lover (her husband's nephew) in the church attic. Sara catches them.
42:28 The husband plans to go to a sawmill to buy some household stuff. His wife tells him to take their two young sons, but that's so she can tell her lover to come over. They fuck at a storage house beside the main house and Sara catches them again.
56:45 During a family party, the husband's drunk nephew/wife's lover brazenly kisses the wife on her cheek in front of him. He makes a toast and looks at the wife when he mentions the word 'pleasure'. The husband notices it and is furious.
1:23:08 After tilling their field, the husband tells his wife that before they plant, she should fuck his nephew on the field for good luck and laughs. The wife gets mad and they fight on the mud.
1:25:20 During harvest time, the husband observes his wife and his nephew looking at each other like lovers. A little later, during an argument, his brother (the nephew's father) tells him, "What do I expect from a man who can't even control his own wife?" Meaning, he knows about her affair with his son and maybe other people too.
Watch Full Movie Online
---
---
---