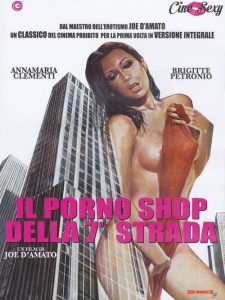 ---
Two low rent hoodlums, Rico, the boss, and Bob, a recently released sexual maniac hold up a pharmacy in New York. Unfortunately for them, it is under the protection of the local mob boss, and they flee with $5,000 and hide out briefly in a porno shop run by Lorna, the good-looking girlfriend of the local gang boss. She offers and performs oral sex on Bob to let her escape, but they take her hostage anyway, and drive off in her car to meet the black hustler who had set up the job. The three criminals decide their only option to escape the mob is to drive to Canada and hide out, and they plan to spend one night of the journey indoors by breaking in to an empty country villa near the border.

After suffering the indignity of having to pee in front of one the hoods in a gas station toilet, Lorna secretly drops a $20 note in the trash can with a message to her mob boss boyfriend written on it. A cleaner finds it and calls the number on the note, and the mob are now on their trail.

Meanwhile, three students, Frank, his girlfriend Sue and their virginal friend Faye, are enjoying themselves in a villa, having broken in. Whilst the young couple are making love, Faye secretly watches and starts touching herself until she climaxes. Their idyllic peace is shattered when the three criminals and their female hostage burst in and take control of the villa. The atmosphere is then vaguely similar to Ruggero Deodato's 'House At The Edge Of The Park', with various sexual encounters (including the Lorna having sex with Rico and Sue having sex with Bob to prevent him from raping Faye), a card game and the psycho hood threatening the hostages with a knife.

A couple of gun toting mobsters finally arrive, and after a struggle are knocked out. The three criminals then safely leave to cross the border, Lorna calls her boyfriend and waits to be picked up, and the three students manage to 'inherit' the stolen money, much to their glee.
|
Cheating Notes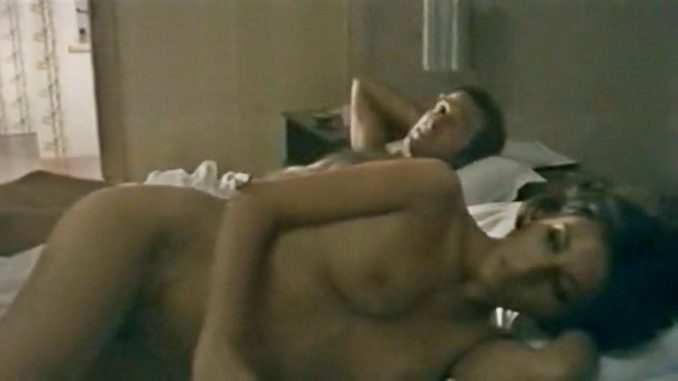 At 16:30, Lorna, the girlfriend of the local mob boss, gives Bob a blowjob at her porn shop to let her escape, but she is still taken hostage anyway.
At the villa, Lorna has shower sex with Rico (44:30) but he doesn't finish the job and leaves her wanting, so she finishes by masturbating. Later, she lets Rico fuck her in the ass in the bedroom and also has straight sex with him on their second round (1:01:00 and 1:09:27).
At 1:04:12, Sue, Frank's girlfriend, offers to fuck Bob to prevent him from 'raping' Faye on the pool table, but Faye seems to want it and even masturbates while she watches them doing it.
Watch Full Movie Online
via Xhamster.com (Italian language, a bit longer)
via Tubeporn below (English dubbed)
---
---
---