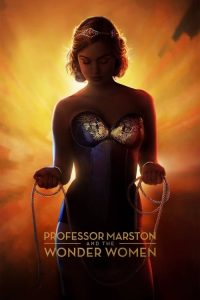 ---
The story of psychologist William Moulton Marston, and his polyamorous relationship with his wife and their mistress who would inspire his creation of the superheroine, Wonder Woman.

Details the unconventional life of Dr. William Marston, the Harvard psychologist and inventor who helped invent the modern lie detector test and created Wonder Woman in 1941. Marston was in a polyamorous relationship with his wife Elizabeth, a psychologist and inventor in her own right, and Olive Byrne, a former student who became an academic. This relationship was key to the creation of Wonder Woman, as Elizabeth and Olive's feminist ideals were ingrained in the character from her creation. Marston died of skin cancer in 1947, but Elizabeth and Olive remained a couple and raised their and Marston's children together. The film is said to focus on how Marston dealt with the controversy surrounding Wonder Woman's creation.
|
Cheating Notes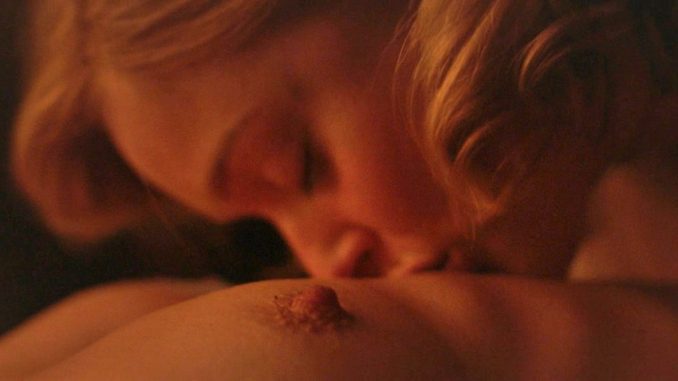 Olive, Professor Marston's student, becomes his assistant in his projects with his wife Elizabeth, a psychologist/inventor.
32:35 - After discovering through the lie detector that her husband loves Olive, Elizabeth gets out of the room. Olive runs after her and tells her that it's her whom she loves and kisses her. Elizabeth kisses back for a bit and then she pushes Olive away. Olive has a boyfriend at this point.
46:35 - Olive's boyfriend is now her fiance at this point. After the lie detector reveals that Olive loves the couple and wants to fuck them (with her desire stronger for Elizabeth than for Professor Marston), Olive gets out of the room. Elizabeth runs after her and they kiss. Professor Marston follows and joins in their kissing, and then they have a threesome in the dressing room of a theater.
1:20:46 - The three have a threesome with bondage and roleplaying incorporated. The three of them, with the two women's kids, are already living together at this point. A neighbor walks in and catches them in the middle of their session.
---
---
---