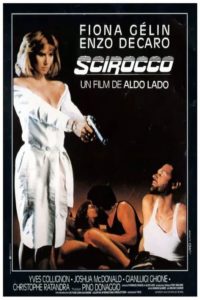 ---
Photographer Lea visits her hubby Alfredo, who works on an oil rig in Morocco. Wherever she goes, she's given eerie dirty looks. She gives in to a couple of men, but then falls for thuggish bar owner Le Serpent and his bar boy.

A photographer travels to Morocco to stay with her engineer husband and shoot some photos. He was sent there by an international oil company to check on an oil drilling site. While traveling there she has erotic adventures with residents of the area. But she ends up having an affair with someone who ends up betraying her and she murders the man.
|
Cheating Notes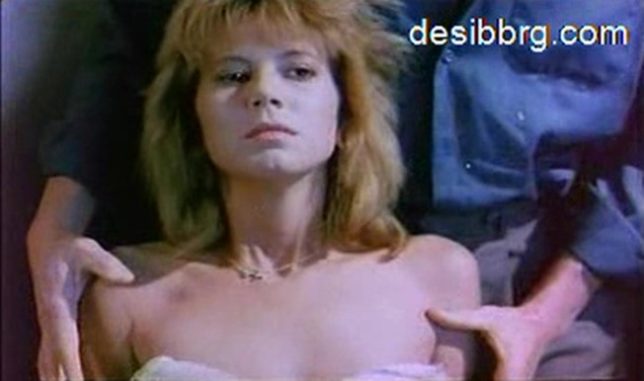 While on a sightseeing tour, the wife lets a guy fuck him from behind while they are both mounted on a horse.
One night, while her husband is managing a disaster in an oil rig construction, the wife gets fascinated with one of the local dark-skinned Moroccan construction workers. She follows him to his car and under the pouring rain, she kneels and gives him a blowjob.
One day, the wife encounters the guy she fucked earlier in the sightseeing tour. She doesn't want to fuck him again, so she runs away from him and hides in a restaurant owned by a thuggish bar owner named Le Serpent. He helps her wash her hands with soap,  caressing them with his. She says thanks and leaves. But she can't deny that she feels attraction towards him, so later she comes back to his restaurant. He ties her to a chair and fucks her. The restaurant customers get to watch.
A few days later, the wife comes back to Le Serpent's restaurant. This time, Le Serpent calls in his servant and they have a threesome.
(Spoiler) At the end of the movie, we learn that the husband knows about  her wife's cheating activities because he had her followed everywhere she went.
Summary
This movie is quite hot, so make sure to check out the Rarelust copy as it has an overall better video quality and there are more sex scenes. The Youtube version, although of poorer quality, is English dubbed though, so you'll know what's going on. Also, it has the more correct aspect ratio so the picture is not cropped like the Rarelust copy.
More Info for Sahara Heat
Info + Download Link: Rarelust.com (Italian language with no Subs, but better video quality)
Watch Full Movie Online (English dubbed, some scenes are removed, poorer video quality)
---
---
---