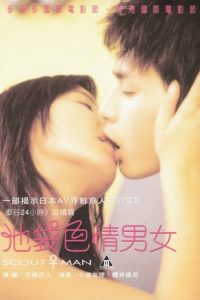 ---
Young lovers Mari and Atsushi elope to the Big City that is Tokyo, unfortunately when they run out of money, both need to make some harsh choices. Mari stumbles upon selling 'Party Tickets' (for Swingers parties to be exact…), before being drawn into the sex industry to make ends meet. Meanwhile, Atsushi becomes a 'Scout Man' – effectively a recruitment agent for the sex industry (i.e. procuring young women for nude modeling, porn movies, etc.). The consequences of their respective decisions will ultimately take their toll on their young lives.
|
Cheating Notes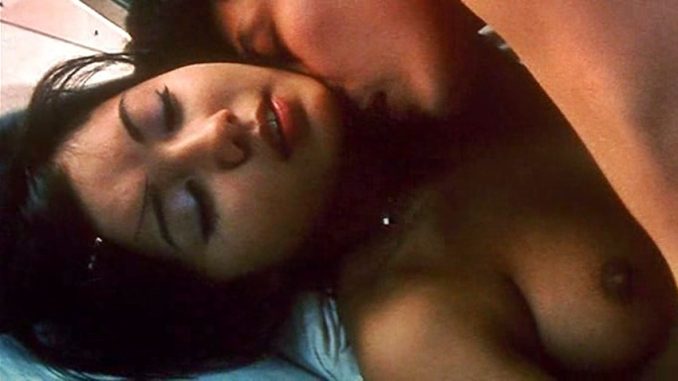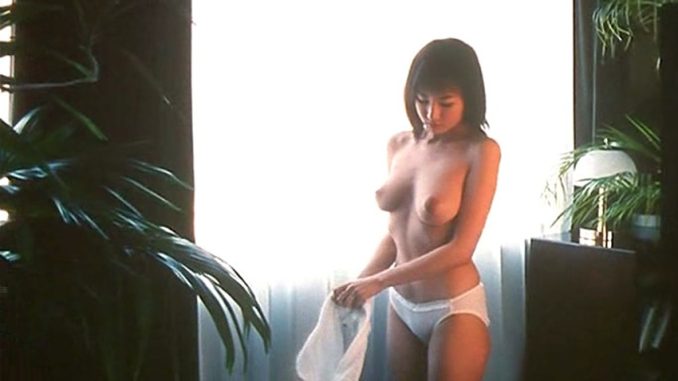 1:06:35 - Mari shoots a porn film and her boyfriend Atsushi watches her on the monitor as a porn actor starts making love to her. We don't see the actual sex act.
1:28:00 - Mari resorts to prostitution after getting encouraged by her friend and gets banged by a client she meets on the street in a hotel room.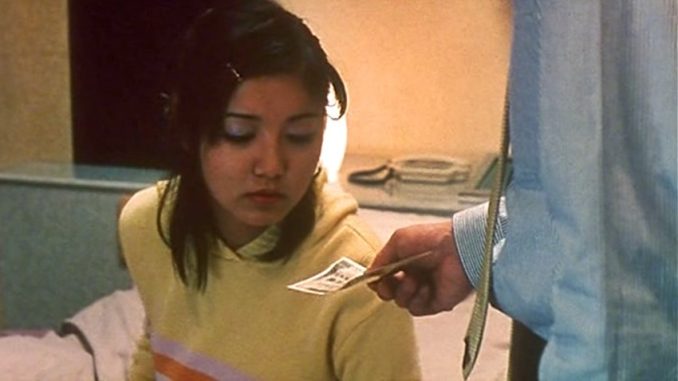 ---
---
---