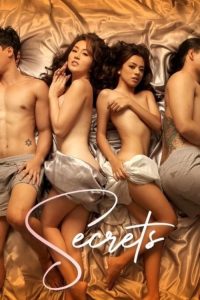 ---
A story about a young live-in couple who escapes to a beach house in order to sort out their relationship but finds themselves entangled in a trap set by a seductive stranger.
|
Cheating Notes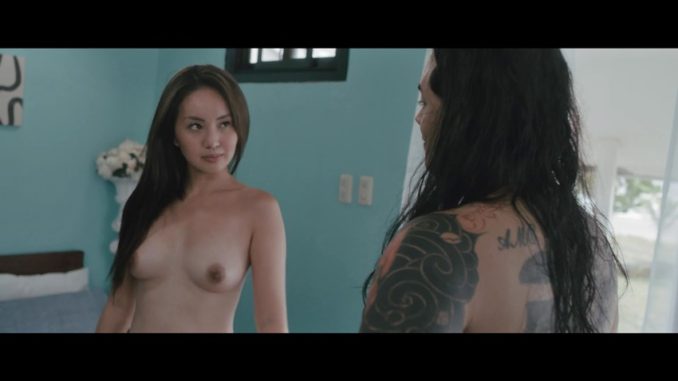 Live-in couple Christian and Janine go to a beach house to sort out their relationship. The place has an old couple as caretakers. During their stay, Leo, the old couple's nephew arrives at the place and will also stay there for vacation.
Christian, after having an argument with Janine, joins Leo and his girlfriend Felina for a drink by the beach. Here, we see a glimpse of Leo and Felina's interesting relationship. Leo doesn't seem to be too serious with Felina while she seems to be in love with him but she's just hiding it and treats him at the same level that he's treating her. Leo playfully teases Felina that she's a slut because she's fucking the sons of her boss every time they visit the resort she's working at. She defends that it's not like that, that she only fucked the son (not sons) once, ok.. maybe twice, and did not just fuck him like a cheap slut because she actually developed feelings for him before she gave in.
From the beach, the three go inside Leo's room where they smoke pot. Leo then starts caressing Felina's breast in front of Christian and asks him if he wants to fuck her. As if giving her approval, Felina starts rubbing Christian's dick with her foot. Christian, however, declines the offer.
In the morning, Janine expresses to Christian that she doesn't like him having a pot session with the other couple last night and that she doesn't like Leo, specifically. When she and Leo get alone while he is repairing the toilet bowl inside the couple's room, she shows him her disapproval of him through their dialog.
Leo invites the couple to join them later that night for drinks, hoping that Janine will warm up to him and Felina if she comes and hangs out with them. Janine also gives it a chance, but the night ends up with her feeling pissed and agitated and she goes back to the beach house alone.
After their drinking session, Leo comes back with Christian to his room to smoke pot (1:05:50). This situation leads to Leo massaging Christian and then fucking him in the ass. At the same time, Janine pleasures herself in her room.
The next day, Leo gets to be alone with Janine when Christian goes to town to have the car repaired. He starts seducing her and her defense against him is up until the last minute. But finally, Leo is able to fuck the grumpy bitch (1:25:00).
When Christian gets back from the town, Janine confesses to him that she fucked Leo. Despite her dislike of Leo and her numerous insults towards him, she told Christian that she liked fucking him and that he's a stimulating man. But she gives a devilish smile after, so maybe she just told that to piss Christian off or get a reaction from him... and she does, as Christian goes to Leo's room and confronts him.
Summary
I think I like the free-spirited and slightly slutty Felina a lot better than the grumpy Janine. Even Felina's sex with Leo was hotter (16:51). I wish she cheated in some way, or that closet gay Christian accepted Leo's offer to bang her. Janine was so stiff that she even looked it while having cheating sex with Leo. And after insulting Leo several times before making love to him, she still had more insults for him left after they finished. Jesus. But the part where she told Christian that she liked fucking Leo to piss him off and get a reaction from him was quite sexy, though.
---
---
---