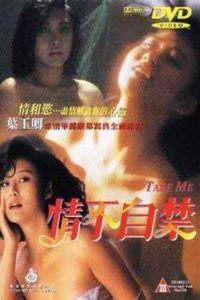 ---
Milks's husband dies on their wedding night whilst having sex. He returns as a ghost as she attempts to get her life back on track whilst choosing between two new men in her life.

Milk's husband dies on their honeymoon but his ghost remains to guide her in finding someone to marry. Milk meets Ronald and he becomes her boyfriend. But two thieves throw Ronald into the sea and Milk thinks that he drowned. Milk takes on a second boyfriend named Wai. However, it turns out that Ronald did not die and comes back to her, so now she has two boyfriends. Add to that, Milk's ghost husband starts feeling jealous and decides he wants Milk for himself. What's a lady to do?
|
Cheating Notes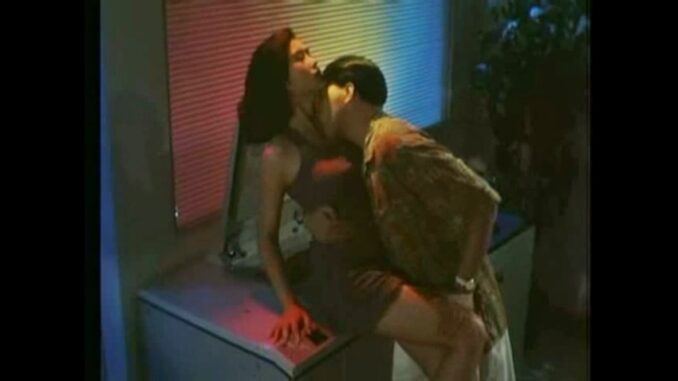 The husband of Milk (Veronica Yip) dies during their honeymoon. But his ghost remains and can talk to her. He tells her he will help her find the right guy for her.
Milk makes out with her boyfriend Ronald in her house. Her ghost husband appears and disrupts them.
Milk and Ronald get robbed in a park. Ronald chases the thieves and gets thrown into the sea. Milk assumes he drowns and dies.
Milk meets a struggling painter named Wai. The same two thieves from earlier rob the arthouse that the two are in. They tell Milk and Wai to get naked and tie them together and leave. Wai gets aroused and cums on top of Milk.
Milk comes to Wai's house and poses naked for him. They have sex after.
Milk tells her ghost husband that she loves Wai. Husband gets jealous and gets in their way when the two are making out in Wai's home.
Wai and Milk decide to live together in Milk's home. While they are making out, Milk's husband appears and disrupts them again.
Someone knocks on the front door below. Milk comes down and opens the door and finds out that it's her ex-boyfriend, Ronald. Apparently, he didn't drown. Milk kisses her passionately when suddenly Wai calls from upstairs. Milk lies to Ronald and tells him it's the plumber. She brings him outside of the house where they talk. Afterward, Ronald brings her to his office and screws her on top of the scanner and the office table.
The next morning, Milk lies beside Wai at her home and attempts to tell him about Ronald but fails. Someone knocks on the door below. It's Ronald, and he brings with him his belongings with the intention of moving in with Milk. What follows next are comedic scenes of Milk trying to hide Wai from Ronald around the house.
Milk asks her ghost husband who she should choose between the two. Her husband tells her to throw a party in the evening so that he can put her two boyfriends to the test. He will arrange to have them seduced by two women and whoever can resist the temptation is the one that deserves to be with Milk.
Both boyfriends fail the test. Milk cries and tries to kill herself so that she can be with her husband instead. Her husband feels guilty and admits that he rigged the test by possessing the boyfriends. He tells her that he will leave her alone from then on.
In the morning, the two boyfriends argue in the living room. Milk gets in between them. They each start kissing and touching her to show to each other who really owns her. The two recurring thieves appear again leading to a fight and a chase. Ronald once again is thrown into the sea and disappears.
Ronald and her ghost husband are gone, so Milk is left with Wai. They make love and it seems they are going to live happily ever after from this point onwards. Suddenly someone knocks at the door. They open it and surprise, surprise, it's Ronald.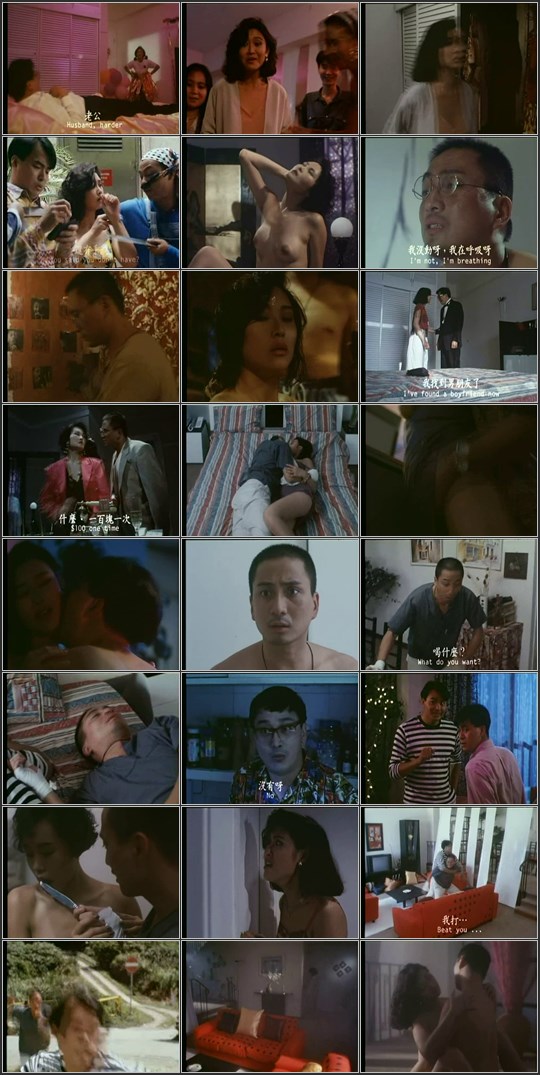 Watch Full Movie Online
---
---
---