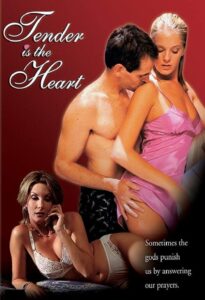 ---
A doctor falls in love with his patient, a beautiful tennis star who has just been diagnosed with a condition from which she could die if she doesn't have an operation.
|
Cheating Notes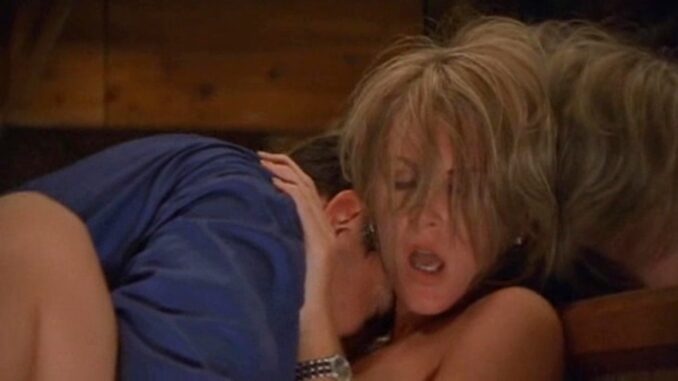 Dr. Thomas' best friend, Dr. Alex, brings him to a double date. Raquel (Tracy Ryan), Thomas' date, denies him a makeout session and sex that night because she thinks that he's a long-term catch and she doesn't want him to think of her as a bimbo. And what did she do right after? Like a real bimbo, she has a threesome with the doctor's best friend and his date in the bathtub.
Thomas becomes involved with Christy (Jennifer Gayle), a tennis star who becomes his patient. They fall in love, have sex and get engaged. However, Thomas and Alex botch Christy's medical operation, or they think they did because the power goes out in the middle of it. When Christy learns about this several days later, she cries and runs out of the hospital and a guy named Paul gives her a ride to a bar, where she has sex with a random guy inside the toilet room. After that, she hangs out with Paul in a hotel room and when she learns from the news that her medical operation actually didn't do her damage, she feels elated and has sex with Paul on the bed.
Christy decides to leave Thomas after that and go to Europe and go have dates there. Meanwhile, Raquel takes this opportunity and comes back to Thomas' life. This time, she gives him sex. And they are together for a while until Christy comes back and wants to get back with Thomas. First, Thomas rejects her because of pride and proposes to Raquel. But he realizes that he really loves Christy. Raquel understands and lets him go. He then comes back to Christy, therefore, choosing the bigger cheating slut. I mean, Raquel wasn't even cheating on him when she had a threesome with Alex and his date that night, but I'm thinking, what if they did get married and Thomas finds out about Raquel having a threesome with his best friend on the night that she refused him sex because he's a good catch? How would he feel?
Summary
Tracy Ryan always turns up the quality of any softcore film she's in.

Watch Full Movie Online
---
---
---