---
An escaped convicted murderer invades the cottage of a man, his wife and the wife's sister, whereupon he proceeds to torment this already dysfunctional trio with rape and violence.

Escaping the world's least secure prison through an open window and down a sturdy length of knotted rope, murderer and thief Joe Brezzi (Joe Dallesandro) legs it to a farmhouse where he attacks two men (killing one with a pitchfork) and steals their car. He then drives to a remote cottage to retrieve the 300 million lira buried under its fireplace, but finds that the poky property is now owned by yuppie couple Sergio (Gianni Macchia) and Liliana (Patrizia Behn), who arrive for the weekend in the company of Liliana's sister Paola (Lorraine De Selle ), who we later discover is having an affair with Sergio.

Joe waits until Liliana is out shopping and Sergio is hunting before making his move, surprising Paola while she sunbathes topless (this chick has a serious aversion to clothing, spending 90% of the film completely naked). He forces her to dig before deciding to rape her, receiving compliments from the woman about his lovemaking skills (this is NOT a film with a feminist agenda). Liliana returns to find Paola tied up and soon joins her sister bound and gagged while Joe hacks away at the hearth. Soon enough, Sergio returns and a power play ensues as Joe reveals the truth about Sergio and Paola, and takes a fancy to Liliana.
|
Cheating Notes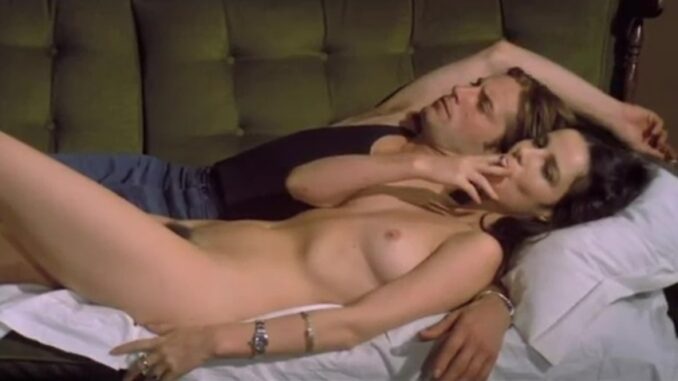 At the end part of the movie, the convict forces the husband and his sister-in-law to have sex on the bed while he and the wife watch. After that, he and the wife go to the living room, where she shows indication that she's ready to have revenge on her cheating husband. The convict and the wife make out and pet heavily on the couch, but before they could really have proper sex, the husband and the wife's sister attack the convict and interrupt them.
The wife has naked sex with her husband earlier in the film.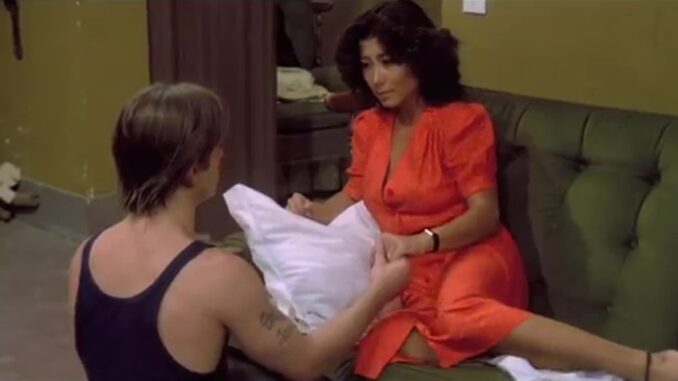 Watch Full Movie Online
Erogarga.com (with English subtitles)
---
---
---