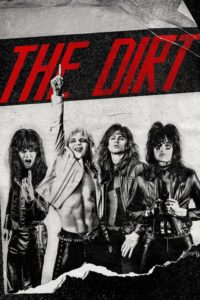 ---
The story of Mötley Crüe and their rise from the Sunset Strip club scene of the early 1980s to superstardom.
|
Cheating Notes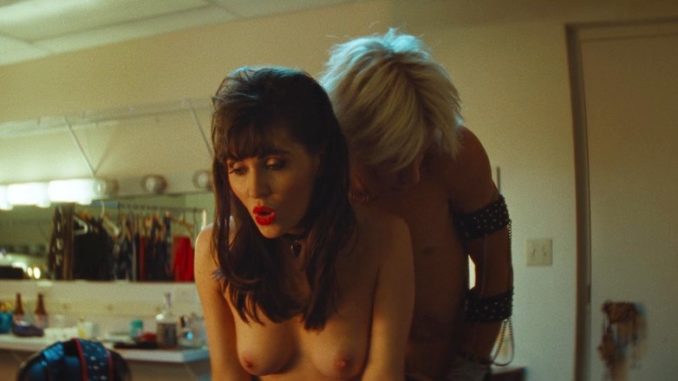 There are three cheating girlfriends here, and they all look hot.
First, in the beginning of the movie, Vince Neil (vocalist) fucks a chick in the bathroom at a party while her boyfriend is knocking on the bathroom door. When she comes out, her boyfriend asks her what she's doing inside. She just tells him to not worry about it and leads him away from the bathroom.
Second, Vince fucks the girlfriend of Tom Zutaut in a dressing room before a concert while he is knocking on the door. Tom is the Elektra representative who is always with them in their tours. After he calls for Vince's name several times, Vince finally responds that he's coming, but that's only after he cums in Tom's girlfriend's pussy first.
Third, Nikki Sixx (bassist) fucks Tommy Lee's (drummer) girlfriend, also in a dressing room but in a different concert and venue. Their manager knocks on the door and tells Nikki that Tommy is looking for him. Out comes Tommy's girlfriend first. The manager tells Nikki, "Tommy wants to introduce you to his parents. I see you've already met his girlfriend."
Tommy introduces Nikki first to his parents, then, his girlfriend. To Nikki's surprise, he introduces her as his fiancee. Nikki looks a little guilty because his dick was just inside this fiancee of Tommy a couple of minutes ago. Fortunately for him, Tommy and his fiancee fight and break up a little later.
Aside from the three cheating girlfriends, there are other good-looking babes in this movie. It's like they did not skimp on the budget in regards to the babes department. No way that the real groupies of Motley Crue would look half as hot and high-class than the chicks in this movie. Well, except for Heather Locklear, of course, who became Tommy's wife. Hmm, I wonder if she has a movie where she plays a cheating wife. Or better yet, if she cheated on Tommy in real life while she was his wife. Oooh, that would have been yummy.
---
---
---