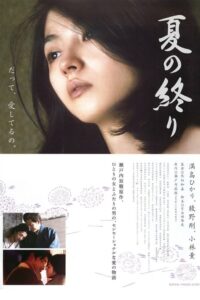 ---
The story, set in the heady post-war 50s into the early 60s , revolves around a love triangle between Tomoko, long playing the mistress to married older writer Shitto (Kaoru Kobayashi) and the new stud who comes into her life, Ryota Kinoshita (Gou Ayano). Tomoko (Hikari Mitsushima) is sick and tired of her relationship with writer Shingo, who is married and has children. Shingo is a talented writer but has yet to be recognized by the public. Tomoko then enters into a sexual relationship with younger man Ryota Kinoshita, but Tomoko is not satisfied.
|
Cheating Notes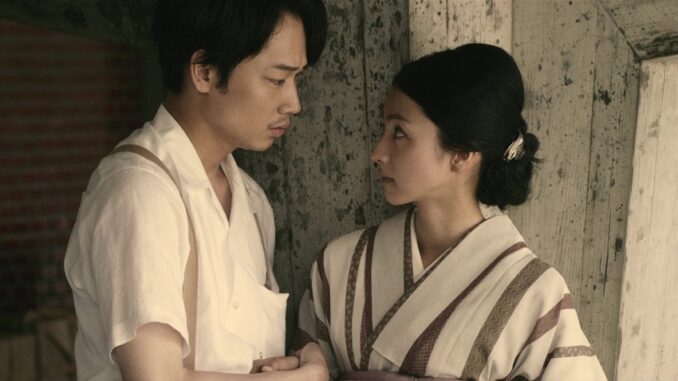 This should be watched with subtitles, which the youtube copy below doesn't have, and should be watched more for the drama than the eroticism. With just a few kissing/pre-coital makeout scenes between Tomoko and Ryota (at 30:55, 32:05, and 46:08).
Based on some flashback scenes, Ryota is not exactly a new stud in Tomoko's life as a few years ago, when she was still married to a Mr. Sayama, she fell in love with him when they were together in a campaign team for a politician. She admitted to her husband that she fell in love with Ryota and didn't come with him and her daughter to move to a new place because of that.
Past forward to the present, Tomoko is now the mistress of the married older writer Shitto when Ryota comes back to her life. Shitto allows their relationship and he even invites Ryota to have a drink with him when Tomoko is out of town, and they even fetch her together at the pier when she comes back.
Trouble emerges though when Ryota wants Tomoko for herself. He wants her to leave Shitto but she doesn't want to. They fight and it leads to Ryota raping her, or at least, the initial stage of rape as the scene cuts off.
When Tomoko tells Shitto about what Ryota wants, Shitto tells her that he's so typical of a guy who just wants what others have, that he once boasted to him about how he picked up his ex-wife in a bar, etc.
Watch Full Movie Online
---
---
---