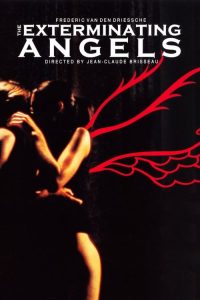 ---
A filmmaker holds a series of boundary-pushing auditions for his latest project: a thriller on the subject of female pleasure.

François is a filmmaker, usually impassive and without showing affection. He's making a film about women's pleasure as they transgress taboos. He doesn't know that two fallen angels who've been sent to upend him are manipulating his interest. He interviews young women, videotapes screen tests, and selects several for the film. The erotic scenes with them generate off-screen dynamics that may overwhelm the project. His wife is at first ignorant of his venture, then she's put off, and then becomes his assistant. The fallen angels are always close at hand: is François's ruin inevitable?
|
Cheating Notes
Some of the girls who audition for the filmmaker tell him they have boyfriends. They do sexual things for the screening in front of him like masturbate and stuff. Julie, one of those with boyfriends does some unofficial auditions in front of him. One is at a restaurant, by having a fingering session under the table with another aspirant, Charlotte (36:03), who had a boyfriend but broke up with him just before she does the auditions. They then go to a hotel after, where Julie and Charlotte have lesbian sex while the filmmaker watches.
Later at 1:06:13, Julie has a lesbian threesome with Charlotte and Stephanie, another aspirant, while the filmmaker records them.
The women are all gorgeous.
Watch Full Movie Online
---
---
---