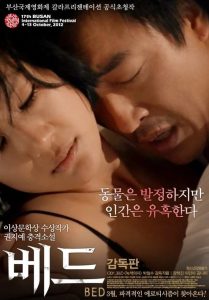 ---
The stories of three characters whose joy, passion and despair overflow in one bed are tangled like a puzzle. Tantalizing but heartbreaking, stimulating but sad, this movie explores human desires without hesitation and fear. B (Bed for Werther), E (Erotic desire of Aphrodite) and D (Dream about comfortable slumber) talk about the same bed with different languages and different gestures.
|
Cheating Notes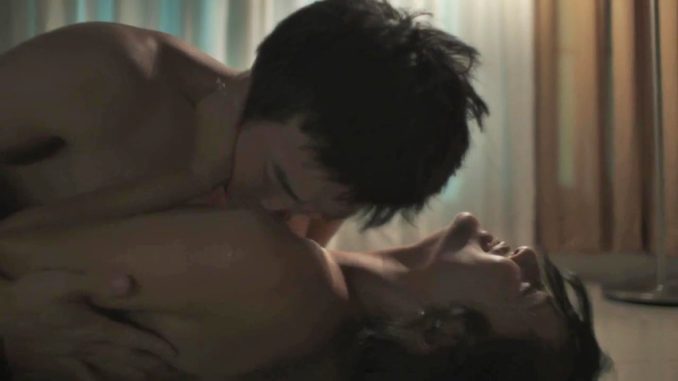 (Spoilers)
The movie is divided into three segments.
Segment 1
The first segment is from the perspective of B, who is now married to D but still couldn't get over his previous affair with E, a married woman (B+E+D = BED).
When B has sex with his wife, memories of his sex with E comes up, so sometimes we see him imagining that E is the one he's having sex with. There are also flashback scenes of his time together with E, including their sex sessions.
Segment 2
The second segment, which starts at 34:20, is from the perspective of E, the cheating wife. She tells us that her older husband is impotent and couldn't satisfy her sexually so she needs to find a lover. She finds one, B, when he tries to help her on a train because he thinks that her husband, who is sleeping on her shoulder at that time, is a stranger to her who is just pretending to be sleeping but is actually trying to molest her. They start their affair and have sex several times.
Segment 3
The third segment is from the perspective of D, B's wife. She finds out about his previous affair when she notices the sex stains created by E and her husband on their bed. Her husband explains to her that his relationship with E was before they got married. Nevertheless, she gets really mad and leaves him.

Watch Full Movie Online
With English subtitles.
---
---
---