---
A woman lives for absolute revenge against her childhood bullies who destroyed her life.

In her high-school days, Moon Dong Eun had dreams of becoming an architect. However, thanks to suffering from a brutally violent attack from her bullies, Moon Dong Eun is forced to drop out of school. Years later, the bully gets married, has a child, and attends the same elementary school where Moon Dong Eun now works as the homeroom teacher. After years of plotting, Moon Don Eun begins her plan of revenge against her former bullies and the students who stood by and let it happen.

|
Cheating Notes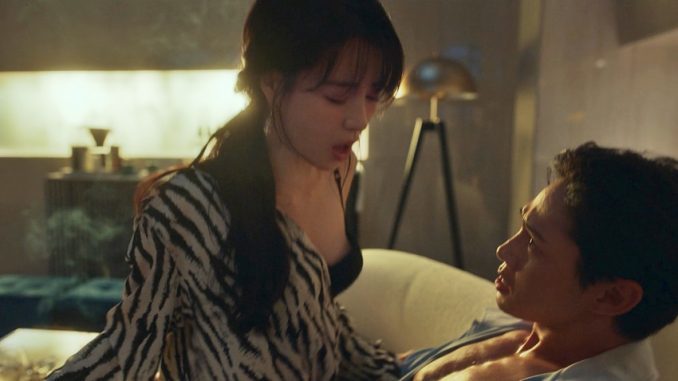 At the beginning of episode 2, an already engaged newscaster bangs her high school boyfriend in the backroom of his clothes shop. Both of them belonged to a group of friends that bullied the main character in high school. She doesn't get naked, we only see her black bra within her half-opened blouse, but she moans loudly and rides her lover hard. Several scenes after, we see her marry her rich fiance in a lavish wedding ceremony.
(spoiler)
In episode 7 (41:30), the now-married newscaster kisses her lover passionately after they have an argument in which he chokes her. According to their dialogue, he is the father of her daughter but she passed her off as her husband's.
Summary
Lim Ji-yeon, the actress playing the cheating newscaster here also plays the cheating wife in the excellent Obsessed (2014), where she really gets naked in her passionate sex scenes with her lover.
---
---
---