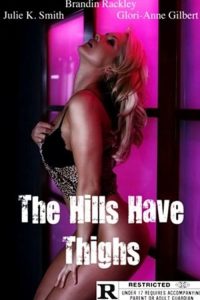 ---
A hiker becomes lost in the wilderness and comes across sexually insatiable mutant cavewomen who hold him captive for their carnal enjoyment. Two couples (Sandy and Mike and Tara and Bill) that are friends of his go off to try to find and save him, unaware of his true predicament.
|
Cheating Notes
09:33 - Sandy recalls the time she cheated on Mike with their missing friend when Mike was on a business trip.
41:10 - Sandy and Tara have lesbian sex.
57:36 - The two couples swap partners while under the spell of a mysterious woman.
---
---
---