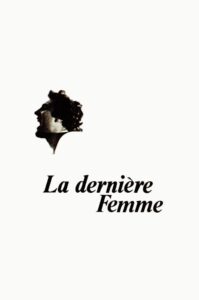 ---
Gerard (Gerard Depardieu) is an engineer who has just been left by his wife (Zouzou) for feminist reasons and has custody of his nine-month-old son, whom he cares for deeply. When his next romance with Valerie (Ornella Muti), his son's daycare worker, threatens that custody, he responds by emasculating himself with a knife.
|
Cheating Notes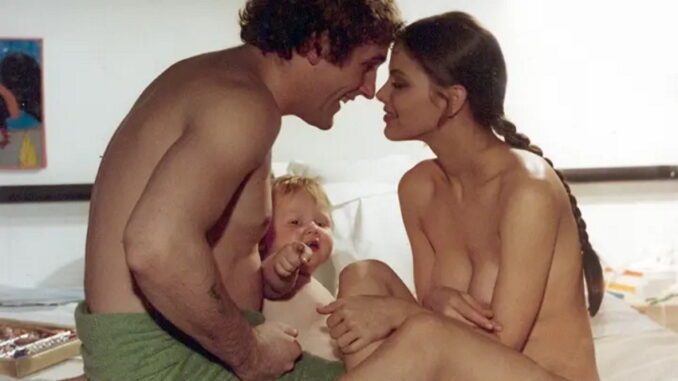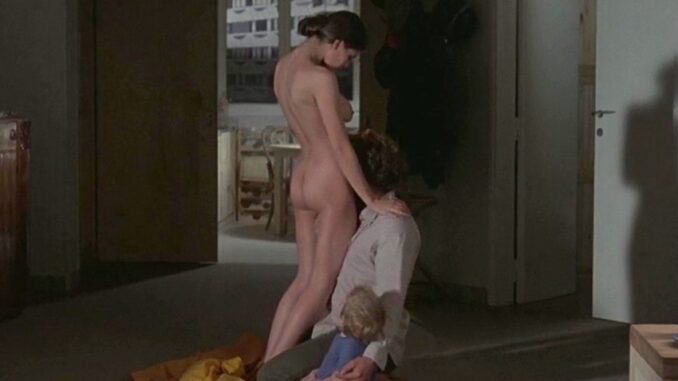 Gerard (Gerard Depardieu) meets Valerie (Ornella Muti) when he comes to fetch his son at the daycare center where she works at. He finds her breastfeeding his baby that day. They talk, she falls for him and comes with him, despite her old boyfriend waiting for her outside the daycare center. Her boyfriend, being old and experienced, lets her go because he knows how fickle young people can be when it comes to love.
Valeria stays with Gerard at his house the following days, has sex with him, etc. But when they have a misunderstanding one day at an art gallery, she makes him take her to her ex-boyfriend's apartment, where she spends the next four hours alone with her ex-bf while Gerard stupidly waits for her outside the apartment. When they get home, he accuses her of having sex with her ex-bf during the four hours that she stayed with him but she says they just talked.
Now there's this wife of Gerard's co-worker, whom, based on their interaction, he's having an affair with. At 29:20, while wearing a negligee, she asks him for a kiss when he fetches his son from the couple's place because he asked them to babysit the kid earlier. He gives her a kiss on the lips and grabs her pussy, indicating they have a physical relationship. At 1:17:22, he comes to the couple's place and tries to fuck the wife because he is horny. He opens up her nightgown, exposing her breasts, and starts kissing her breasts and touching her pussy, but she rejects him because she says he doesn't have time for her lately.
Watch Full Movie Online
---
---
---