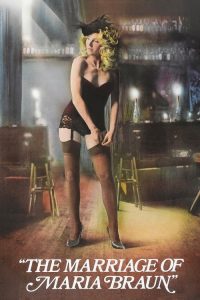 ---
Maria marries a young soldier in the last days of World War II, only for him to go missing in the war. She must rely on her beauty and ambition to navigate the difficult post-war years alone.

The film starts out with Maria (Schygulla) and Hermann Braun (Klaus Lowitsch) just getting married as the bombs continue to fall and Hermann is shipped out towards the waning days of the war and now Maria and her mother and sister must scrape by to survive. Maria decides to get a job as a dancer/prostitute in a club that caters to American GI's and she meets a black Army soldier named Bill (Greg Eagles) and they start to see one another on a steady basis. Maria hears that her husband Hermann has died in the war so she gets very serious with Bill. But one day while getting intimate with Bill they see Hermann at the door. He hasn't died and when he enters the room a scuffle occurs and Maria breaks a bottle over Bill's head and he dies. Hermann takes the blame and he is sentenced to a long term in jail so Maria tells him that she will succeed at something and get him out. The war has ended and Germany must rebuild and one day on a train Maria meets Karl Oswald (Ivan Desny) who is a successful businessman in textiles and she uses her charms to get a job. Maria is determined to do well and climbs the corporate ladder and becomes Karl's mistress. She tells him that she will never marry him but he is in love with her. Hermann gets out of jail but goes to Canada to try and get over everything that Maria has done since he has been locked up.

One day Karl dies and leaves Maria just about everything in his will and Maria buys her own house. Then Hermann finally comes home to his wife and they are both ready to start they're marriage even though they have been married for some time now. But Maria leaves the gas on the stove and the house explodes with both of them still in it.
|
Cheating Notes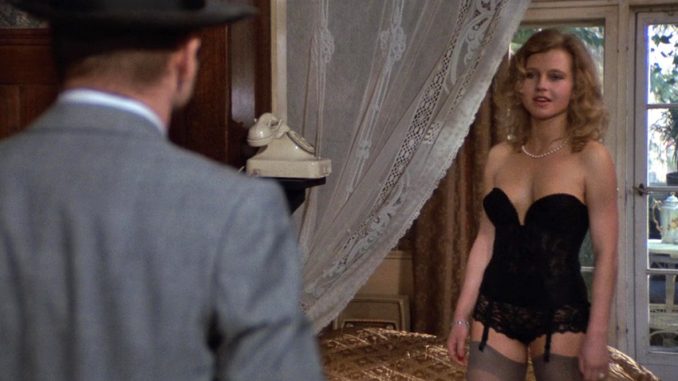 Watch Full Movie Online
Youtube.com (with English subtitles)
---
---
---