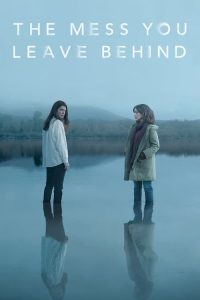 ---
Based on the novel of the same name winner of the Primavera award 2016. Raquel, a young literature teacher, gives her marriage a second chance and moves to her husband's birth town, which hides a dark secret she will try to unravel.
|
Cheating Notes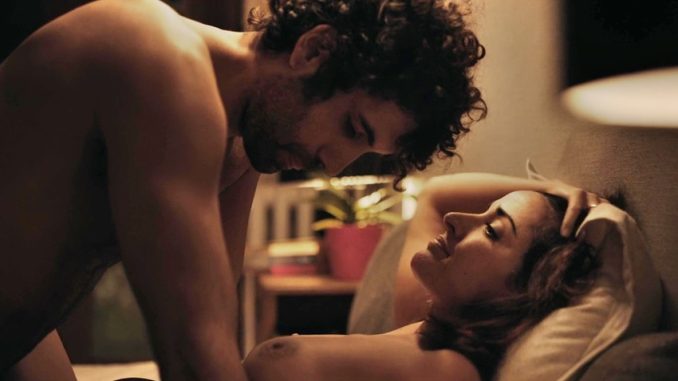 See the original post by xxxmen at the Forum.
====================================================
NUDE SCENES: 10/10 (FULL FRONTAL)
SEX SCENES: 8/10
⚏⚏⚏⚏⚏⚏⚏⚏⚏⚏⚏⚏⚏⚏⚏⚏⚏⚏⚏⚏⚏⚏
TOP SCENES:
? EP02: ? 45'00 | NUDE/SEX/CHEAT
➥ Hot Teacher is fucked hard from behind
? EP01: ? 38'53 | NUDE/SEX
➥ Hot Teacher is fucked by her husband
? EP05: ? 10'20 | CHEAT
➥ Hot Teacher is fucked by her student
⚏⚏⚏⚏⚏⚏⚏⚏⚏⚏⚏⚏⚏⚏⚏⚏⚏⚏⚏⚏⚏⚏
SYNOPSIS:
==
In a small city called Novariz, a literature teacher, Viruca mysteriously disappears. Viruca was married with another teacher - Mauro. Three weeks later, her body is found in the lake. Now a new teacher, Raquel, replaces her. Raquel is married to German, a frustrated writer - who convinces his wife to spend time in his hometown to save his marriage. As time passes more and more Raquel sees that her life begins to intertwine with Viruca's. The timelines of both stories mix.
⚏⚏⚏⚏⚏⚏⚏⚏⚏⚏⚏⚏⚏⚏⚏⚏⚏⚏⚏⚏⚏⚏
CHARACTERES:
-
VIRUCA: Literature Teacher
MAURO: Viruca ex-Husband
RAQUEL: Literature Teacher (substitute)
GERMAN: Raquel's Husband
DEMETRIO: German's brother
CLAUDIA: Germa's mother
IAGO: Student
ROI: Student
NEREA: Student
RAMON: Math's teacher
IRIA: English's teacher
TERE: Raquel's best friend
SIMON: German's best friend
GABRIEL: German's friend/Rich Local politician
TOMAS: Iago's dad/Rich Local politician
CONCHA: Bar's owner/Raquel's friend
⚏⚏⚏⚏⚏⚏⚏⚏⚏⚏⚏⚏⚏⚏⚏⚏⚏⚏⚏⚏⚏⚏
WHO CHEATS WHO
-
RAQUEL: German's WF - with Simon
EP02: ? 45'00 | Nude/Sex
EP03: ? 00'42 | Nude/Sex (Same video)
EP03: ? 25'16 | Sex (handjob)
EP04: ? 12'00 | Grab and Talk
EP04: ? 24'56 | Masturbation (Think)
-
VIRUCA: Mauro's WF - with Tomas
EP03: ? 37'53 | Kisses
EP04: ? 18'20 | Kisses
EP04: ? 32'00 | Sex (not shown)
EP07: ? 04'45 | Sex (not shown)
-
VIRUCA: Mauro's WF - with Iago
EP05: ? 10'20 | Sex
-
RAQUEL: German's WF - with Mauro
EP07: ? 10'20 | Sex (not shown)
=======
OTHER SCENES:
-
NUDE:
-
EP01: ? 38'53 | Raquel
EP01: ? 52'20 | Raquel (Brief Boobs with foam)
EP02: ? 45'00 | Raquel (Cheat)
EP04: ? 18'20 | Viruca (Brief boobs in transparency)
-
SEX:
-
EP01: ? 38'53 | Raquel with German on bed
EP02: ? 45'00 | Raquel from behind with Simon (cheat)
EP03: ? 25'16 | Raquel with German on bed
EP04: ? 24'56 | Raquel masturbation thinking in Simon
EP05: ? 10'20 | Viruca with Iago on bed (Cheat)
⚏⚏⚏⚏⚏⚏⚏⚏⚏⚏⚏⚏⚏⚏⚏⚏⚏⚏⚏⚏⚏⚏⚏
CHEAT GUIDE
All Hot|Flirt|Nude|Sex|Cheat
⚏⚏⚏⚏⚏⚏⚏⚏⚏⚏⚏⚏⚏⚏⚏⚏⚏⚏⚏⚏⚏⚏⚏
EP01:
=====
Elvira "Viruca" is at home when her ex-husband, Mauro, knocks her door. Viruca doesn't want to talk with him and closes the door. She will call the police. Mauro insists. Raquel arrives at home and calls her husband, German -a frustrated writer. German tells her that her mother dies. Raquel goes to her mom's bedroom and lies with her dead body. Her mom talks to her - she wake's up - its a nightmare. the same nightmare. Upon waking up, Raquel sees her husband packing up for the trip to Novariz. Raquel wants to know when she will stop dreaming about her mother. German says moving to another city will help. The two - and their dog - leave for Novariz, German's hometown. During the trip, Raquel remembers that she forgot her notes. She is going to teach after many years and is afraid to forget things during classes. At Novariz's Institute, Iago arrives for his Literature class with his sexy teacher: Viruca. Raquel and German arrives at German's mother's house. Claudia, his mother, lives with Demetrio, German's brother, at Novariz and have an old Mill which today works as a restaurant. At the end of class, Viruca sees his car painted: "Bitch". At dinner, the atmosphere between Raquel and German's mother is not very friendly. German's father also died recently. Raquel decides to go to sleep and German goes along. Raquel questions her husband about using drugs hidden, but he says he is not. German wants to fuck his wife but she will only give him her pussy when they have rented a house in the city. Raquel still dreaming with her "mother's ghost". At institute, Roi and Nerea, students, talks, when Viruca delivers the test scores to all. Nerea argues with Viruca. Nerea insinuates that Viruca has an affair with a student. Iago defends Viruca, but is kicked out of the room with Nerea. Raquel arrives at institute and sees Nerea's presentation at auditorium. Raquel meets others teachers. Raquel sees Iago and Roi arguing. Iago got a gun. Viruca receives a lot of messages - "I need you" - "I want to see you". At home, Raquel sees a packet of cocaine from her husband. Roi and Iago go to the hot springs to take pictures with the gun. Raquel arrives to walk the dog. Raquel sees Iago and Roi. Raquel scolds Iago for being armed and Iago takes off his underwear and shows the dick to the teacher. Raquel tells Iago to hide the limp dick. (#1) Raquel is ready to teach. Viruca arrives at the Institute and in the teachers' room the gossip about her runs wild. The teachers advise her to take vacations to avoid the hype. Viruca goes to the bathroom and Iago attacks her. They kiss briefly and argue. Roi overhears the two arguing. Roi is on the lake taking pictures and see a body. Raquel discovers that will replace a Suicidal teacher: Viruca! She was missing and her body was found. She killed herself three weeks ago at lake. Raquel starts the class and Roi says that Viruca's last classes were about poets who committed suicide. Raquel passes a task to the students and then receives a note: "How long will it take you to die too ?" - At home, Raquel goes to the bathtube. (#2)
-------
#1.NUDE/SEX
Back home, after seeing Iago's cock, Raquel is wet and asks her husband to fuck her. She is fully nude sitting on his hard dick and moaning a lot. Her big tits is shaking, when she asks to change the position. She lies on the bed and open her legs. Her husband starts to suck her pussy, and Raquel starts to laugh and German is nervous because he can no longer get hard.
-
#2.NUDE
At bathtube Raquel, nude, sees Viruca's "ghost" with her. Viruca says to Raquel run away.
⚏⚏⚏⚏⚏⚏⚏⚏⚏⚏⚏⚏⚏⚏⚏⚏⚏⚏⚏⚏⚏⚏
EP02: ☆☆☆ CHEAT WF ☆☆☆
=====
Mauro is drunk and get arrested by the police. He wants to know where Viruca is. Raquel continues to teach. The students continue to compare Viruca's methodology with Raquel's. They think Viruca is much better. Roi provokes Raquel. He "knows" everything about her on the internet. Viruca is teaching the students. Mauro is released from prision. Your lawyer has arrived. Mauro is sure that Viruca was murdered, but the lawyer tells him to stop looking because if the police also think it was murder, he is the main suspect. Raquel is intrigued by how Roi knew so much about her, since some things she deleted from the internet. Mauro talks to Raquel at the city restaurant. Mauro tells Raquel that Viruca was killed. Raquel wants to know more about Viruca. Viruca continues his class by enchanting students. She says she was pregnant at 16 and make an abort. This is a secret that she tells to her students. Raquel starts to looking for all files about Viruca. She discovers that her husband knows about Viruca's suicide. Raquel and German goes to rent a house. Mauro arrives at home and kisses his wife Viruca. Viruca is reading Roi's texts. In the teachers' room Raquel wants to know more about Virusca with the other teachers. Raquel shows the threaten note to Marga, the institute's principal. Marga wants to scold the students, but Raquel asks to take care of that. Raquel talks to the students about the note. She wants to know who wrote it or everyone will be banned from taking the final test. Raquel tells the students to write the culprit's name on paper. Among the students, the perpetrator of the threat is a mystery. Nerea, Roi and Iago deny doing it. Raquel reviews the papers and Roi is the principal suspect. Virusca still reading Roi's text. Roi is in love with Iago. Virusca responds - and says now she sees Iago with different eyes now too. Claudia, German's mother, announces that she intends to sell the Mill and forces the brothers to enter into an agreement. German is willing to buy Mill's mother's share and turn into an inn. If he buys the Mill, they will definitely move, which Raquel doesn't want. Raquel and German argue. Raquel decides to go for a walk with the dog. Mauro invites Raquel to Viruca's funeral. Raquel comes home and sees her husband talking to two women. Iago, Roi and Nereia go to the funeral. Iago is drunk and Mauro fights him. Iago teases Mauro. After the funeral, Mauro asks Raquel to help him find out who killed Viruca - he gives a pendrive with digital files that he get on Viruca computer. Raquel finds Roi's texts. Iago's father goes to the Institute and speaks to Raquel. He is very angry and wants some answer about the funeral fight. Viruca tells Iago that she sees him with different eyes. But Iago is not happy with that. It's not because she told them a secret that he will be friends with her. At class, Raquel receives a video. (#1)
-------
#1.NUDE/SEX/CHEAT
In a video, Raquel is being fucked from behind, with her hughe boobs shaking. She is on all four with a new male behind her. Raquel screams a lot. The man is fucking her very hard.
⚏⚏⚏⚏⚏⚏⚏⚏⚏⚏⚏⚏⚏⚏⚏⚏⚏⚏⚏⚏⚏⚏
EP03: ☆☆☆ CHEAT WF ☆☆☆
=====
Raquel is back home, desperate. She watches the video again. (#1). There, German is with his local best friend - Simon - the man that fucks Raquel in the video. Raquel receives a new message threatening to publish the video if she doesn't take an easy test for the class. Rachel goes to class and write NO in the board. NO, the test will not be easy. At gym, Viruca falls into an exercise and receives help from Iago, the assistant of the gym teacher. Raquel goes to talk with Tere, her best friend, who goes to visit her in the city. They talk about the Raquel's affair - and that German knows that Simon fucks her wife. But, German thinks that Simon fucks his hot wife only 1x - and forgave her. But Raquel confess to Tere that Simon fucks her every day for 3 months. She loves to be fucked by the best friend of her cuckold husband. Now she wants to know how someone get the video. Tere says that only a genius could have managed to hack and get the video. Raquel tries to find out who get the video seeing the students' grades and Roi, the main suspect is not so good. Viruca goes to talk to her parents. His mother delivers a letter about a loan that Viruca made. Viruca is full of debts. Raquel talks to Roi. She wants to know who is blackmailing her. At home Raquel is desperate looking for a book, and German asks her to calm down. They go to the hot springs to relax. German says he is determined to buy the Mill. Gabriel, an old friend of German arrives with other residents. Gabriel, who is rich and connected to city hall invite the couple to a party. At Gabriel's mansion, Raquel sees a photo of Viruca. She is intrigued, because Viruca did not appear to be a party woman and hang out with those people. Raquel decides to help her husband to buy the Mill. Viruca discusses about the debts with her husband, Mario. (#2). Iago wants to know when Viruca will go to gym again. At class, Iago sends photos to Viruca. Viruca goes to gym. German receives a message about a "porn video" and talk to Raquel who tells her husband not to open it because it could be a virus. Raquel receives another message blackmailing her. At class, Raquel talks about some literary text - and receives another message with the same text. She is sure that one of the students is the blackmailer. She tells all the students to show their hands, but she doesn't find out who it is. In the teachers' room, while Raquel writes in her notebook, Mauro sees that she wrote the same phrases that Viruca used before she was killed. Mauro talks to Raquel about the phrases and she realizes that she is suffering the same thing that Viruca suffered. Raquel decides to make the test with the same phrases as wished by the blackmailer. Everyone realizes that the test is the same as Viruca did before he died. After the race, Raquel asks Iago to stop chasing her. At the gym Viruca asks Iago to send his photos on another cell phone. Back home, Raquel sees Simon and gets excited.
-------
#1.NUDE/SEX/CHEAT (same video from ep2)
In a video, Raquel is being fucked from behind, with her hughe boobs shaking. She is on all four with a new male behind her. Raquel screams a lot. The man is fucking her very hard.
--
#2.SEX/CHEAT
At bed, Raquel is making a handjob in German, who is touching her pussy. Rachel starts to cum, and sees Simon touching her. Then all the people on the party is trying to fuck her. Yes, its another nightmare.
--
#3.SEX/CHEAT
Viruca calls Tomas, Iago's father, to her room. She shows the photos that his kid sent to her. The son have the same taste... and Tomas start to fuck Viruca.
⚏⚏⚏⚏⚏⚏⚏⚏⚏⚏⚏⚏⚏⚏⚏⚏⚏⚏⚏⚏⚏⚏
EP04: ☆☆☆ CHEAT WF ☆☆☆
=====
Simon is back at Raquel's house talking to German. Demetrio, German's older brother, asked Simon - who works at a bank - to help them with a loan to get money for the purchase of the Mill. Raquel talks to Tere, and is concerned about Simon and German's approach just now that the video has leaked. German talks to Raquel about Simon, and says he forgave her - and it's good Simon doesn't know that he already knows that she was fucked by him so as not to be more embarrassing. Raquel talks to Roi. She wants to know if he sent the video, but Roi has no idea what she's talking about. Mauro talks to Viruca. He wants to resolve their situation. Iago talks to Viruca. He saw his teacher fighting with her husband. He wants to know if it's because of him. Raquel will take care of the celebrations of "women's day". At class, Raquel comments about the test with the students. (#1). Raquel goest to the police station. She wants to report all to the police, but the officer is very close to his husband's family, and she decides to leave. Without trusting anyone, Raquel looks for Mauro to talk. Mauro offers the key to Viruca's apartment to Raquel.(#2) (#3). At class, Raquel is confuse - she start to cry and leave the class.(#4). Raquel goes to Viruca's apartment. She finds a camera with photos of Viruca and the students. Viruca is at class listen Roi read a poem. Viruca wants to know where Iago is. At Gym, Viruca talks to Iago. Iago wants to know how is to be fucked by his dad. Raquel finds the key to the gym's closet at Viruca's house. She decides to go to the gym to see what she had in the closet. She finds a bag with a cellphone. After being fucked by her husband, Mauro, Viruca receives a message from Iago. Iago says he was kicked out of the house. He tells Viruca that he wants to kill his father. He can't stop imagining him fucking the teacher. Viruca takes Iago to her apartment. Mauro saw Viruca and Iago together. Viruca leaves Iago on the sofa and goes to sleep. Iago starts to masturbate thinking about Viruca. Returning home, Raquel suffers a car accident.
-------
#1.CHEAT
Back to home, Raquel is alone and Simon grab her from behind. He wants to fuck her - but she denies. Simon says it was she who asked him to go grab it - and shows the message he received. Raquel says it wasn't her and sends him away.
--
#2.NUDE/CHEAT
Viruca goes to , and Tomas is there. Tomas starts to take Viruca's clothes off and run his hand over her. He is crazy to fuck the teacher. After fucking the teacher, while they were sleeping, Tomas's son, Iago, arrives. Iago discovers that his father is fucking his teacher. Viruca hurried, gets dressed, showing her boobs in a transparent nightgown.
--
#3.CHEAT
Raquel is touching her pussy thinking in Simon and in Iago. She is caught by her cuckold husband.
--
#4.CHEAT
Ramon, another professor, calls Raquel to talk. He takes her to the bathroom and tells her to suck his hard cock. Raquel escapes and sees Simon, Iago and Roi wanting to fuck her. It's another nightmare.
⚏⚏⚏⚏⚏⚏⚏⚏⚏⚏⚏⚏⚏⚏⚏⚏⚏⚏⚏⚏⚏⚏
EP05: ☆☆☆ CHEAT WF ☆☆☆
=====
At hospital, Raquel is recovering from the acident. German is with her. Back home, Raquel tries to turn Viruca's cell phone on, but it's broken. She asks Tere for help, who knows an expert. At school, the teachers ask Raquel to take the day off. Mauro offers to give a ride, and talk about Viruca. Raquel tells Mauro that she find Viruca's cellphone, and she thinks they tried to kill her because of that. Raquel finds Tere and Viruca's cell phone is fixed. She discovers several messages and photos of Iago - and a misterious phone number without id. Viruca talks to Iago at his apartment.Viruca sends Iago away, but he wants to stay and seduce her. (#4). Mauro takes Raquel to the place where Viruca died. Back home, Raquel sees again the photos from Viruca's cell. She see a deposit. Viruca and Iago argue about their affair. Iago runs and threatens to throw himself off the bridge. Viruca does the same. Raquel goes back to teaching. Roi wants to know what happens, and tells that was him who find Viruca's dead body - and will be hard to him lose another teacher. Raquel tells what happens. Iago tells that Nerea gives some pills to Viruca to help her sleep. After the class, Raquel wants to talk with Nerea about the pills. Viruca goes to a farmacy to buy the pills, but she can't buy the medicine without a prescription. Nerea gives the pills to Viruca. Viruca receives a call from her mother. She has just been evicted. The bank took Viruca's parents home because of his debts. Viruca's mother has a fainting and is taken to the hospital. Raquel is with her mother in the hospital. The two meet brief there. Viruca's mother is better, and she promises to solve everything for her father. Viruca goest o talk with Tomas.(#2). Iago caught Viruca. Iago leave his home and goes to talk to Nerea who tells him about the pills. Looking at Viruca's cell phone, Raquel discovers the last place she was. She finds the deposit. it's a paddle bank. Viruca had a canoe. Raquel finds a bag with money. German is giving a party at home. Raquel arrives and see Iago. Iago tries to seduce Raquel, but "she isn't Viruca". Iago asks Raquel to forget about Viruca. She killed herself. With the house full of strangers Raquel tries to call the number on Viruca's cell phone. It's German's phone.
-------
#1.SEX/CHEAT
Viruca doesn't resists, and is fucked by Iago. She opens her legs, and Iago takes her panties. He put his hard dick inside her wet pussy. Viruca moans a lot. After being fucked by her son, her father, Tomas, calls Viruca, who ignores the call.
--
#2.SEX/CHEAT
Viruca is fucked by Tomas - she is desperate to get back their parents home.
⚏⚏⚏⚏⚏⚏⚏⚏⚏⚏⚏⚏⚏⚏⚏⚏⚏⚏⚏⚏⚏⚏
EP06:
=====
Raquel wants to know why her husband was exchanging messages with Viruca. German says he was a childhood friend of Viruca and they exchanged messages to arrange to meet when he was in town looking after his sick father. Raquel hides Viruca's cell phone and leaves German. Raquel talks to real estate to sell her apartment. She goes with Tere to pack things up. Raquel stays in the apartment with Tere and the next day receives messages from her husband apologizing. German confesses that he continues to take drugs and sold cocaine to Viruca. Viruca and Mauro is lunching at German's dad restaurant. Viruca talks to German. German says that the restaurant is in trouble at the city hall and Viruca offers help, she meets an influential person there, Tomas. Raquel takes care of her mother. She finds a morphine pack with fewer ampoules than she should have. Viruca takes Tomas, Gabriel and Ferrero from the city hall to the restaurant. She presents Ferrero to Demetrio. They will bribe Ferrero to solve the problems at the city hall. Roi calls Raquel. Roi tells Raquel that Iago and Nerea are very crazy at home. They start a threesome. Roy saw that Iago was filming everything and tells Raquel that Iago wanted to shoot them and plant the video in Raquel's notebook so she could be arrested for producing pornographic material for minors. Roi confesses that it was he who set it up and was blackmailing her. But that he regretted it. Viruca hit the brothers and the city did not release the permit for the restaurant. Raquel returns home and everything is turned upside down. She looks for the dog. She calls German. Raquel wants to know if German gave the morphine to her mother. German confesses that he killed Raquel's mother at her request. Raquel confesses to German that she was being blackmailed with a porn video with Simon. They find the dog, very hurt. German charges Viruca on the money. She says she gave it to Ferrero. German threatens Viruca.
⚏⚏⚏⚏⚏⚏⚏⚏⚏⚏⚏⚏⚏⚏⚏⚏⚏⚏⚏⚏⚏⚏
EP07: ☆☆☆ CHEAT WF ☆☆☆
=====
Raquel receives the ashes of her dog. Raquel goest to talk to Mauro. Raquel says that Viruca and German knew each other and that he sold drugs to her.(#1). Viruca smells cocaine and Iago sees. He wants to know if she needs to smell to be fucked by his father. Iago threatens to tell everything at school, but Viruca doesn't care, she goes up to the room to be fucked by his father. German charges Roi and Nerea about the dog's death. Roi goes to talk with Iago. He saw his friend leaving his house and enters to get Iago's notebook. He saw a video. Roi goes to talk to Rachel. Viruca is at class, and wants to talk to Iago. She breaks with him. Roi gets caught on the street and gets beaten a lot. Iago leaves a note for Viruca saying that he will kill himself if she doesn't fuck him anymore. Raquel finds out that Roi was beaten and is in the hospital. Nerea wants to know what is going on between him and Viruca. Iago shows an audio of Viruca moaning. At the hospital, the police are handling the case, and say that Roi was dropped off at the hospital by a hooded man. At class, Raquel wants to know where Iago is, and argues with Nerea. Nerea goes to talk to Iago and says he is going to the hospital to see Roi. Iago doesn't want to go. Viruca see her car painted "BITCH" and go to talk to Iago. Iago says he doesn't know anything about. Raquel goes to the police to talk to detective Pascual. She will see the video of Roi's aggression to try to identify him. The permission arrived. German finds out that Viruca did the deal.The police arrest German - he is the prime suspect of Roi's agression. Iago gives a hard disk to Viruca. He said to Viruca see what his father does. Raquel goes to talk to Mauro. She is wet. Mauro gets some clothes from Viruca. Raquel puts on Viruca's clothes. She starts to be excited - and wants to be fucked by Mauro, as Viruca was. (#2)
-------
#1.CHEAT
Viruca is with Tomas. He grabs her and starts to kiss her tits.
--
#2.SEX/CHEAT
Mauro fucks Raquel.
⚏⚏⚏⚏⚏⚏⚏⚏⚏⚏⚏⚏⚏⚏⚏⚏⚏⚏⚏⚏⚏⚏
EP08 ✱ SEASON FINALE
=======================================
Viruca is terrified of what she saw on the hard disk. Iago goes to her apartment.After being fucked by Mauro, Raquel sees his injured arm, and discovers that he was bitten by a dog. Raquel runs away, and Mauro runs after her. She wants the truth about the bite. Mauro confesses that he killed the dog. And he says that he and Viruca had a plan and were pretending to be separate. Viruca was going to seduce Tomas to pay off his debts. Viruca found something to blackmail Tomas. Viruca hid this evidence somewhere and Mauro thinks it's on his cell phone.
****************************
SPOILER ALERT | THE END
****************************
Tomas gets mad at his son when he finds out that he gave Viruca the hard disk. He wants to know what was inside. Claudia, German's mother, asks Raquel not to abandon her son. Reading the messages in Viruca's cellphone, Raquel discovers that Iago give to her something. Raquel calls Iago. Raquel asks to Concha, her friend from the bar, to keep Viruca's Cellphone. Viruca talks with Tomas at bar. Concha listen all. Raquel finds the hard disk. Raquel starts to see the videos on hard disk. but is interrupted by Gabriel who says that German tried to commit suicide in jail. He will take you to the hospital. But, Gabriel has other plans for Raquel. Viruca is caught on the street by Tomas and Gabriel.
Iago and Tomas are waiting for Gabriel and Raquel. They force Raquel to drink water from the lake to simulate drowning. Sleepless, Tomas, Iago and Gabriel take Raquel to the lake. Iago opens the trunk and releases Raquel who jumps out of the car. Tomas and Gabriel run after her - and Iago takes the car. Iago crashes the car. Concha appears armed and saves her friend. Raquel is taken to hospital, Iago too. Tomas and Gabriel run away, but they are arrested. Recovered in the hospital, Iago decides to denounce his father. The truth about Viruca's death is about to appear - a scandal comes to up.
/////////////////////////////////////////////
⚏⚏⚏⚏⚏⚏⚏⚏⚏⚏⚏⚏⚏⚏⚏⚏⚏⚏⚏⚏⚏⚏
---
---
---