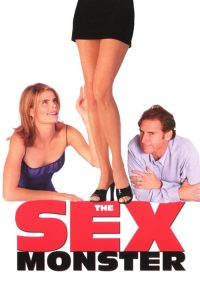 ---
A neurotic L.A. building contractor (Mike Binder in his best Woody Allen imitation) pushes his wife (Mariel Hemingway) into entering into a three-way sexual relationship. Unfortunately for him, his wife gets more out of it than he does and becomes a tigress seducing every female she meets including his secretary.
|
Cheating Notes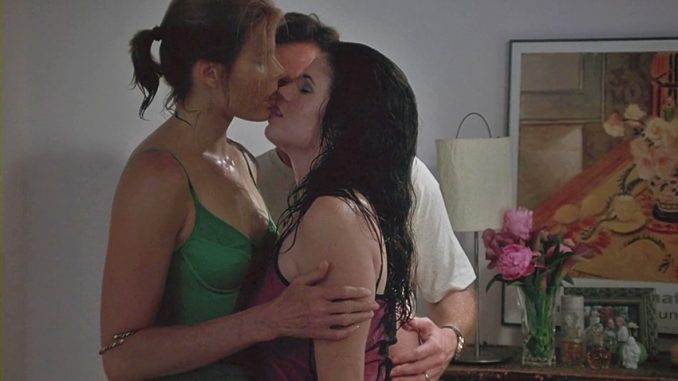 The reality, Marty is that you pushed and you pushed and you pushed, and now your wife eats pussy better than you do.
Marty finally convinces his wife Laura to have a threesome with Didi, Laura's part-time co-worker at the hair salon. Laura is still uncomfortable at first, but warms up as the night goes on. After having a threesome with her husband,  she and Didi fuck exclusively on the bed, ignoring her husband. He isn't bothered at this point. In fact, he loves it.
Several evenings later, Didi knocks on the couple's home. It's Laura who invited her over without telling her husband. At first, Marty is still cool with it and joins them in a threesome. But he isn't so cool anymore after the two women continue fucking without him through the night and he has to sleep on the couch until morning.
Marty invites his partner and a wealthy, potential client and their wives to his home to have lunch. Diva, his secretary, is also there. Laura, who has now become a bit of a sex addict, seduces Diva every time she gets alone with her. She rubs her leg on hers under the table and they end up kissing in the kitchen. Diva is hesitant in kissing her because she is going to be married in a week, and also because she thinks that Marty may have told Laura to seduce her. When Marty tells her that it isn't the case, she has sex with Laura a few days after and Marty comes home and catches them.
Laura has sex with Marty's partner's wife, but no bed scene.
The wealthy client's wife seduces Laura at her art shop and tries to fuck her, but at this point, she's really trying to control herself not to cheat on Marty anymore so she rejects her. Unfazed, the client's wife comes to her house and tries again. Laura gets seduced and they go inside the couple's bedroom, where the client's wife, wearing sexy black lingerie, tells her to tie her up on the bed using her husband's ties. Laura does so, but her husband comes home and the wife's husband follows and a confrontation ensues.
Summary
Sexy! Even if the sex scenes are lacking (off-screen shots during the pumping parts, we only hear the sensual moans and the hard rocking of the bed).

Watch Full Movie Online
---
---
---