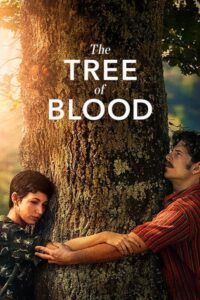 ---
Marc and Rebeca, a young couple, travel to an old country house that used to belong to their family. Once there, they write the shared history of their roots, creating a huge family tree that harbours relationships of love, heartbreak, sex, madness, jealousy and infidelity, and under which also lies a history laden with secrets.

Rebeca and Marc are a troubled couple who make a deal to solve their differences: during a full weekend, they travel to Rebeca's grandparents' family house in Basque Country (north of Spain) to write the story about their respective parents: it moves the history 25 years ago when Macarena, Rebeca's mother, was a famous rock singer who retired from singing after she gets pregnant, and Nuria, Marc's mother, was a teen who was forced to evacuate her house after her parents died from a car accident and their mysterious driver Olmo warned her that a Russian mob wanted her house as a headquarter in Spain. Before Olmo was gone in her life, she had sex with him on the beach.

Sometime later, Macarena met Victor, a fan who fell in love with her and took her child Rebeca as her own daughter. Meanwhile, Nuria worked as a literary editor and met Amaia, an aspiring writer whose first novel was a big hit. They had a short lesbian affair and had sex on the same beach that Nuria had made love to Olmos, and then Amaia got married to Olmo, who happened to be Victor's older brother. The story moved on.. happiness turned to tragedy when Macarena's state of mind started to succumb to schizophrenia, Victor started to be addicted to drugs, and at the same time Amaia and Olmo's relationship were breaking apart due to Olmo's past and the relation of his parents, Jacinto and Julieta, with the Russian mob. This caused Amaia to start writing a novel about the Russian mob to disclose the truth about Olmo and Victor, and for Amaia to leave Olmo and marry Nuria, continuing their love affair that started between them after a casual encounter many years ago.

Rebeca and Marc's love is in danger of ending due to the amount of forbidden passions, betrayals, love affairs, murder and infidelities that they have uncovered in the course of writing their story.
|
Cheating Notes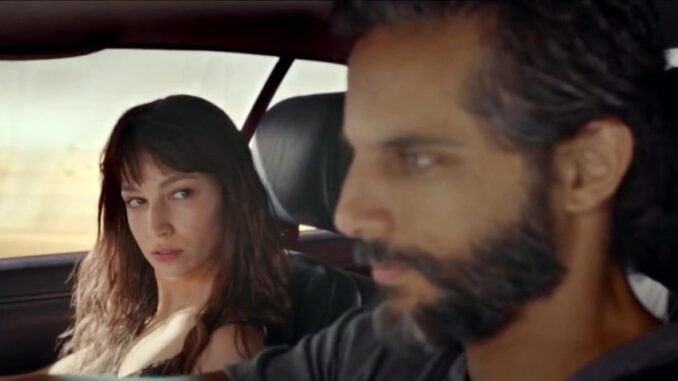 Basically, we have one cheating married woman here and one cheating girlfriend, the latter whose sex with her lover is just implied.
Amaia cheats on her husband Olmos with Nuria. While Olmos is fucking his female subordinate in the Russian mafia in a hotel in another city somewhere, Amaia is having lesbian sex with Nuria (1:00:48).
Meanwhile, the young Rebeca has been lusting on Olmos, her step-uncle, ever since he stayed with them. She seduces him a few times before she was with Marc, like going inside his room (originally hers) in her shirt and panties, showing her nice butt-cheeks to him (1:09:30). On their way to a wedding, she flirts with him inside the car, practically throwing herself at him. Olmos rejects her, though, telling her that she's his niece. She reminds him that they're not blood-related, but still, he won't bite.
Rebeca and Marc become a couple. Rebeca's mom tries to kill herself and in the hospital where she is admitted, Rebeca seduces Olmos again by going inside the male bathroom that he's in and taking her clothes off in front of him (1:21:15). Olmos runs his hand on her breast and almost gets tempted to fuck her, but resists it at the last moment when she says something that changes his mind. On their drive home from the hospital, she seduces him again and the million-dollar question is whether she and Olmos fuck in this part because she couldn't tell Marc the truth while she's telling him the story and so we also don't know. However, after that, there are several scenes that would indicate that they did start an affair that night, like Rebeca sneakily calling Olmos on the phone while her boyfriend Marc is in the bathroom, or Rebeca refusing to go with Marc on a trip but going with Olmos instead, or Olmos telling Rebeca that he loves her more than anything in the world before doing something to himself.
---
---
---