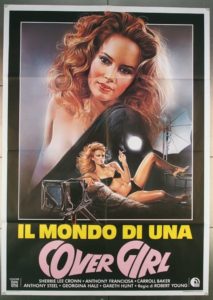 ---
David Cooper works in advertising but spends more time on his love life despite the fact that he is married. When his wife Linda discovers his girlfriends, she decides to get revenge by having an affair.
|
Cheating Notes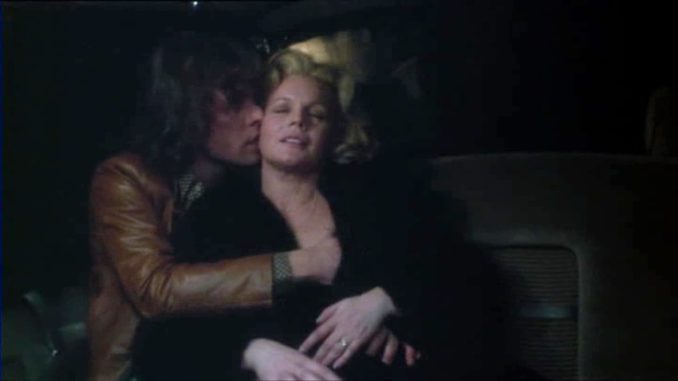 Summary
I thought this is gonna be another boring one but it is in fact, another newfound classic gem.
Basically, David's wife and his girlfriend/mistress both cheated on him. The hotter cheating scenes would be the ones with his girlfriend, especially the one with the photographer. The wife's cheating scene consists only of a make-out session and implied sex in the car.
David's sex scene with his mistress in the bathroom during a party is hot too, so is the mistress' lesbian scene with the film producer's girlfriend (and I'm not into lesbian scene much). Do also listen to the dialogs in between as they add up to the hotness of the cheating scenes (like the scene in the disco/restaurant where David sees his mistress together with the film producer).
Cheating Scenes in The World Is Full of Married Men (1979)
While dining with his wife, Linda (Carroll Baker), David sees his mistress, young upcoming model Claudia (Sherrie Lee Cronn), dancing with an old, rich film producer. When she introduces him to the producer, he treats him rudely. The producer asks her what's wrong with him and she tells him that it's because he's jealous. So the producer asks her that maybe they should do something to warrant his jealousy. She replies, "Why not, Conrad?"
Linda, who is aware of David's affairs in the past (but not yet with his affair with Claudia), hooks up with a young vocalist whom she met at one of David's commercial shoots. She makes out and pets with him heavily and has implied sex with him inside a car.
Claudia goes to the producer's place and gives him a blowjob. He initially wanted a threesome with his girlfriend but she's not into it. Later, while lying naked on the producer's lap, she calls David and tells him that she won't be home tonight because she's on an important business meeting. "..With a very important, powerful, old man who is twice as sexy as you, darling.." she tells him, and then she laughs and puts down the phone.
David goes to a party along with his wife, Linda. Claudia is there and she came with the producer. David confronts Claudia regarding the cuckolding she did to him on the phone last night. She just tells him that she's horny and tells him that they should go somewhere private. His anger is instantly diminished and he comes with her to the bathroom and fucks her. She mounts him and humps him hard. Linda enters and sees them. She cries but doesn't confront them and just leaves with her own lover. Later that night, Linda tells David that he saw her fucking Claudia and prevents him from entering their house so he has to go to Claudia's place and starts living together with her.
Claudia has an exclusive photoshoot session with a young man in her and David's new place while David is at work, and later at a bar. She gets horny in the process and makes love to the man. David calls her from the bar but she's not answering because she is busy fucking the guy. He comes home and finds her and the photographer making love in bed. He beats up the guy, after which, Claudia tells him that she's impressed and didn't know that he had it in him.
David starts packing his stuff. Claudia tells him that it was nothing, that the guy is just a fill-in while she waited for him. That doesn't stop David and he leaves. Desperate, Claudia calls the rich producer and comes over to his house and demands a film contract in exchange for sexual favors. And since this time, she's the one in desperate mode, she reluctantly agrees to have lesbian sex with his girlfriend. It's still hot, though even if she is reluctant. After sex, the producer reveals that they were being watched by his friends through a one-way mirror in the ceiling. She cries, but after that, she still has no choice and reluctantly gets into an orgy with them.
The movie ends with someone getting shot and killed.
More Info for The World Is Full of Married Men (1979)
---
---
---