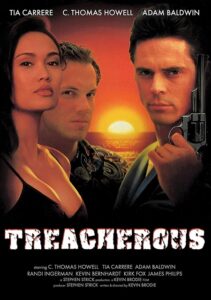 ---
A former race car driver (Howell) who has retired and is the owner of a Mexican resort hotel gets mixed up in a robbery involving $2 million by one of his former girl friends.
|
Cheating Notes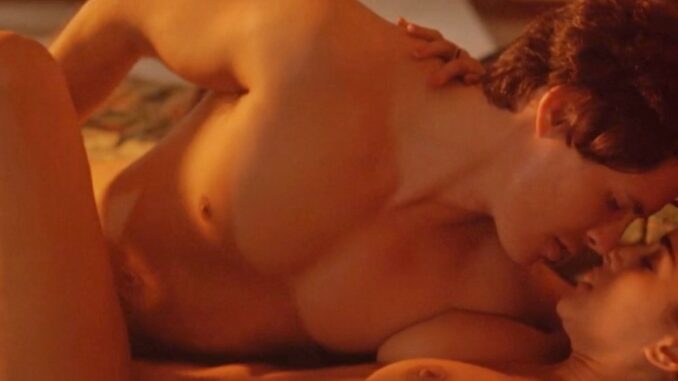 At 28:38, the husband, along with his wife (Randi Ingerman), meets the gangster whom he's gonna make a shady deal with in a cockfight arena. The gangster gives something secretly to the wife who is sitting between him and her husband. Is it his calling card so she can call him later? I'm not sure as it's obscured by his hand. He simultaneously caresses her thigh as he gives the object to her.
At 34:26, the wife invites herself into the hot tub where his ex-boyfriend (owner of the Mexican hotel she and her husband are currently staying at) and his current girlfriend (Tia Carrere) are chilling. She tries to engage them in a threesome and when Tia Carrere doesn't want it, she kisses her ex and removes her bra, ready to have sex with him, but he doesn't fuck her because he loves his girlfriend.
At 51:42, the wife tells her husband that she's gonna go out with her female friends. She's wearing a hot dress. Instead of meeting her friends, she actually comes to the gangster's mansion and fucks him (54:38). It's a proper long sex scene with nudity. It's actually good, the wife's moans are quite erotic.
Watch Full Movie Online
---
---
---