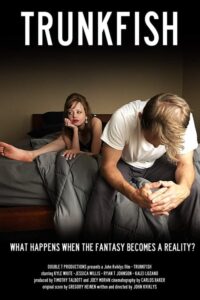 ---
A bored, middle-aged husband pushes his young wife into living out his every sexual desire, but when they takes things too far, he struggles to cope with his reality after the fantasy has ended.
|
Cheating Notes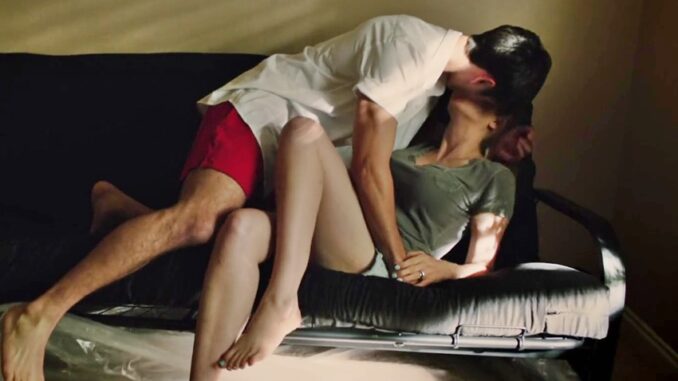 A husband becomes too adventurous in reviving his waning sex life with his wife. First, they are just doing role-playing in their bedroom, and once at his office, but the next thing you know, his wife is banging the neighbor's kid on the couch while he films it from a hidden spot (53:35). We see the initial pre-sex kissing between the wife and the kid. As to the pumping scene, the camera gets too close to their bodies so we really don't see anything. We see the husband get teary-eyed a little bit while he listens to his wife's moans.
Now, the movie doesn't tell immediately whether the wife fucking the kid is the couple's decision or the wife just decided for herself and cheated on her husband and didn't know that he was filming. After the said event, the husband comes home and sometimes finds the kid hanging out with his wife. They are not really fucking at the exact moment that he arrives (but maybe they did it earlier), sometimes he sees them in front of a laptop talking about his admission to the peace corps or something, but one time, he sees the kid fixing the pipes under their kitchen sink, which fuels his jealousy because, you know, that is a common scenario in porn films. They begin having arguments which leads to the husband challenging the kid (who is a wrestler in his school) to a fistfight.
Sex scenes are non-nude.
---
---
---