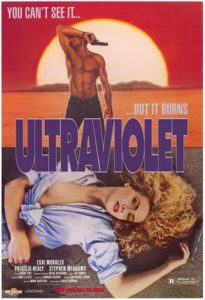 ---
Sam, a park ranger, and Kirsten, his girlfriend, run into Nick in the middle of Death Valley desert. Nick shoots Sam, kidnaps Kirsten and starts playing psycho-sexual games with her. The wounded ranger gets a shotgun and goes after them.
|
Cheating Notes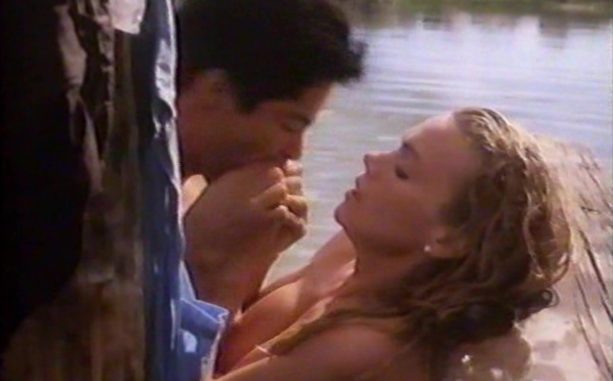 Nick tells Kirsten to take her shirt off inside the trailer (22:30). Not to rape her but to check out if she's fit to model for his drawing. Her boyfriend is already shot and left to die on the side of the road at this time, but he survives and goes after them later.
Nick starts drawing Kirsten while she is in a lake (51:44). He tells her to take her clothes off. She starts luring and seducing him to come and fuck her in the water with the goal of stabbing him with a knife that she secretly stuck and hid below the dock. He comes in and starts fucking her against the dock. She tries to take out the knife from under the water but fumbles and drops it, so her plan fails. Her 'pretend-seduction' mode ends and is replaced with 'shit-im-gonna-get-raped' mode and she starts crying while he continues to fuck her. She does emit a moan while the scene fades away.
In the evening, Kirsten seems to be ok already with what Nick did, hanging out and talking to him outside the trailer without a hint of resentment. She even mounts him while he's seated when she tries to convince him to go to a bar. She also dances closely with him at the bar, but it's all a ruse again so that she can escape from him.
More Info for Ultraviolet (1992)
---
---
---