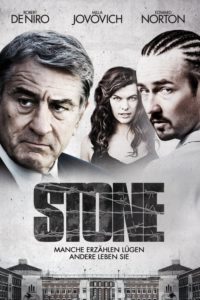 ---
Parole officer Jack Mabry has only a few weeks left before retirement and wishes to finish out the cases he's been assigned. One such case is that of Gerald 'Stone' Creeson, a convicted arsonist who is up for parole. Jack is initially reluctant to indulge Stone in the coarse banter he wishes to pursue and feels little sympathy for the prisoner's pleads for an early release. Seeing little hope in convincing Jack himself, Stone arranges for his wife to seduce the officer, but motives and intentions steadily blur amidst the passions and buried secrets of the corrupted players in this deadly game of deception.
|
Cheating Notes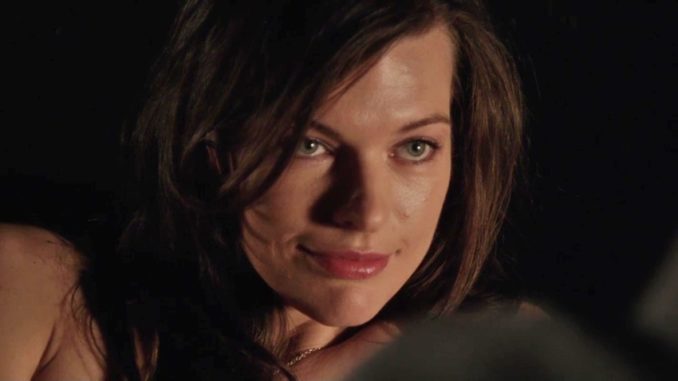 Oh, did you know what you were doing when you let my wife suck your cock? - Stone to his parole officer
At 30:32, Stone's (Edward Norton) wife, Lucetta (Milla Jovovich), calls and fucks a lover. This is after visiting her husband in jail a couple of scenes earlier and telling him how much she misses him, etc. She rejects her lover's attempt to kiss her, though, making their sex a bit impersonal, signifying that she just wants him for sex but her true love is still her husband. Their sex scene is a brief pumping scene, with her body covered by his, but we see her tit in a prior scene where she was standing naked in front of a mirror.
At the request of her husband, Lucetta starts meeting and seducing Jack (Robert De Niro), his parole officer, so that he will recommend him for an early release. She invites him over to her house to try these magnets that supposedly ease back pains which he's suffering from. They drink and they dance. He gets drunk. She accompanies and lays him on the bed and initiates sex with him. The shots are strategic but we do see Lucetta's tits after sex. Jack agrees to help her husband get an early release.
Jack visits Lucetta again.  They talk about the weird things that her husband was saying to him. Her feet are on his lap while they're talking. She also continues on seducing and making him feel better with words, saying she wouldn't have fucked him if she didn't like him. and also telling him that they could still be 'friends' even after her husband is released and Stone doesn't have to know about it.
On the day that Stone is released from jail, he tells Jack, who is now regretful to have helped him in his early release, that he knew that he fucked his wife. When Jack says that he knew what they were doing, Stone tells him, "Oh, did you know what you were doing when you let my wife suck your cock?"
At the end part of the film, Lucetta looks sensually at a guy in a bar, hinting to us that she's going to cheat on her husband again.
---
---
---