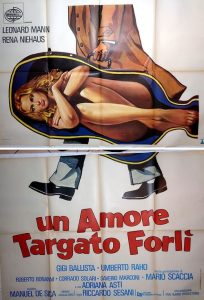 ---
The young Rimini native Stefano Santi goes to Rome, with a letter of recommendation for the maestro Melchiorri, artistic director of the Opera House, to take part in a competition for cellists. While trying in vain to be received by Melchiorri, he met an unscrupulous girl, Giorgia Muller, an architectural student temporarily linked to a fellow student. Between one misfortune and another: the cello smashes; a homosexual theater manager tries to enmesh him; Stefano, who now has precarious employment in a nightclub, yields to the allurements of Giorgia, ending up in his bed. The girl, however, is unfaithful to him, so Stefano, disgusted with her, has now lost all hope of participating in the competition,
|
Cheating Notes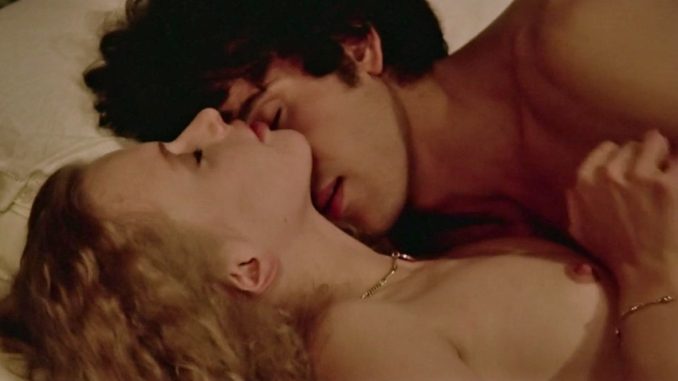 Stefano meets Georgia in a restaurant when she asks him to share his table with him because the place is full. She offers her place for him to stay.
When Stefano comes to Georgia's place, she is having sex with her boyfriend (15:50). She has no problem displaying her naked body in front of him. Her boyfriend (?) doesn't seem to have a problem with it as well. Maybe they're just casual sex partners but he does hang out a lot at her place, even bringing his friends with him.
Georgia puts her clothes on in front of Stefano (57:05). She's just doing it casually and not really seducing him.
Georgia undresses in front of some executive guy in his office and wants him to sign a contract (59:20). I think it's for Stefano's sake. Their negotiation breaks down and she leaves without getting fucked by the executive guy.
Georgia and Stefano have sex (1:03:29). I'm not sure what the status of Georgia's relationship with the other guy is at this point. But to Stefano's mind, he and Georgia are now a couple.
Stefano comes home and finds Georgia in bed with the other guy (1:19:36). He gets mad and leaves. Georgia follows him to the train station to try to stop him.
---
---
---