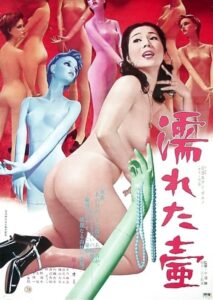 ---
Naomi Tani plays bar-owner Aki, whose entire world appears to be crumbling when she discovers that her husband is having an affair with her own mother. One time, she goes on a business meeting with a trader Hanamatsu, the owner of a mannequin factory. At the warehouse, Miss Aki is abnormally aroused when she sees Hanamatsu touching the mannequins. She allows herself to be seduced by the businessman…
|
Cheating Notes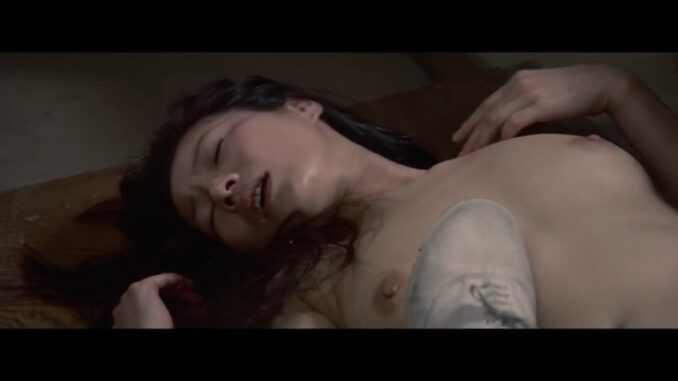 Naomi Tani's husband bangs her mother at a hotel (23:50) and her father finds out about it. Naomi visits her father in jail at the end part of the movie. He probably did a passionate crime because of his wife's infidelity but it isn't shown and is probably mentioned in the dialog only.
Meanwhile, Naomi herself cheats on her husband with a mannequin factory owner. He seduces her at his factory by doing sexual stuff to the mannequins in front of her, like eating a mannequin's pussy and stuff. He uses a mannequin's detached hand to pleasure Naomi on the floor (31:42).
A young kid lives in Naomi's place. He's probably her nephew or something who came to live with them. Well, he's gotten so horny of Naomi that one night, he tries to fuck her on the floor when she enters his bedroom (47:35). She rejects him, though, but that's after letting him pump on top of her a few times.
Near the end part of the movie, the factory owner comes to Naomi's place and seduces her again with the mannequin's hand, which triggers Naomi's arousal upon seeing it. He fucks her on the floor, with her being hesitant but not able to control her urges. After they fuck, her husband arrives and finds her naked on the floor. He beats up the factory owner, who has a smug look on his face and doesn't seem to be worried that her husband caught them.
Summary
Her charm could be lost on modern viewers, but movies like this were the reason why Naomi Tani was very popular in Japan in her heydays.
Watch Full Movie Online
---
---
---