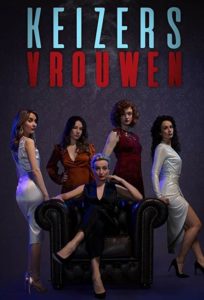 ---
Haunted by a shadowy past, the wife of a rising star in Amsterdam's mayoral office finds herself drawn into the city's underworld of sex and drugs.

Xandra lives a hip but safe life with her husband Michiel and her daughter Lulu in Amsterdam. Apparently happy, Xandra aches for more excitement in her life. She is tempted to once again become involved with her old life when she's secretly offered the challenge of managing a group of successful high-end escorts in the world of big money. It's not long before figures from Amsterdam's upper and underworld want her in their control.
|
Cheating Notes
Note: This movie is currently filed under Unverified category. It most likely has cheating/swinging scenes based on its description or the testimonies of other people, but we just haven't seen and reviewed it yet.
---
---
---