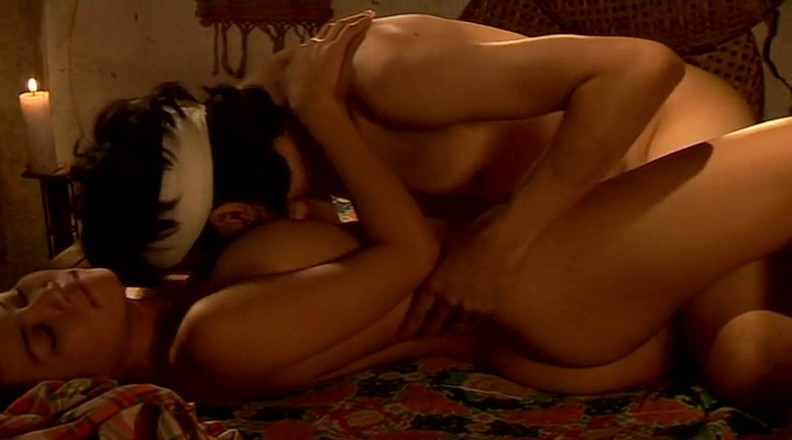 Description
Ranrong is a countryside girl who falls in love with a man from Bangkok. But he already has a girlfriend and she comes to get him home.
Details for the movie Nang Rong (2012)
Other Title: นางรอง
Director: Mouse Suwanna
Starring: Am Waralaks, Bow Chayapa
Genre: Asian Erotica
Country: Thailand
Cheating Scenes in Nang Rong (2012)
Note: Watched without subtitles.
Tosawat is vacationing on the countryside and falls in love with Ranrong, a local girl. His girlfriend (let's call her Naam) arrives one night from Bangkok to fetch him. Naam's car runs out of gas while on the way to the place where Tosawat is staying. While her gay companion fetches gas, a local guy comes up to Naam on his bike. I think he is offering her help for her car, but she is kind of rude to him. He gets pissed, pushes her inside her car and starts fucking her (we don't see it though).
When Naam's gay companion arrives from fetching gas, he notices that the car is shaking, meaning Naam and the local guy are fucking inside. It looks like Naam is really not getting raped or anything, so he doesn't bother them and only comes up to them after they get out of the car.
When Naam and the local guy step out of the car, Naam looks like she is quite satisfied and does not look like she got raped at all. So she actually ended up fucking the guy willingly even though he forced himself on her initially.
Tosawat refuses to have sex with Naam
When Naam has settled in one of the local inns, she calls Tosawat and lets him in her room and starts having sex with him. Tosawat starts getting it on with her, but he can't continue and stops, probably because of the local girl that he is already fucking at this point. Naam gets pissed, and when the local guy who fucked her earlier in her car enters her room, she has sex with him instead.
More info for the movie Nang Rong (2012)
Info + Download Link: Loadnangr.com