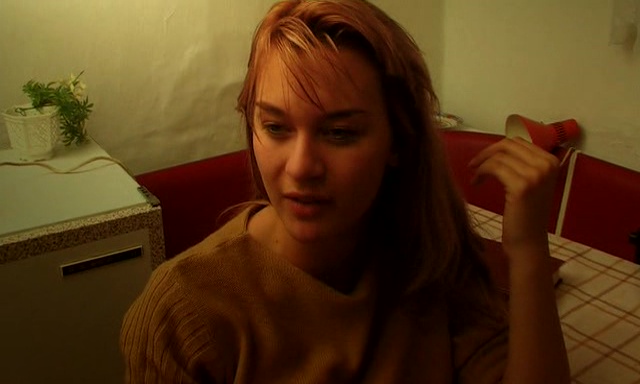 Description
A paralyzed man makes a pact with the devil to avenge his wife and daughter who were raped and killed in front of him.
Details for the movie Someone Down There Likes Me (2009)
Original Title: Nekdo tam dole me má rád (original title)
Director: Roman Vojkuvka
Starring: Jiri Chromecka, Andrea Civanova, Andrea Civánová
Country: Czech Republic
Language: Czech/English subbed
Cheating Scenes in Someone Down There Likes Me (2009)
The husband is paralyzed and confined to a wheelchair. He can't speak and can only blink his eye. One night, his wife brings home a man whom she screws in their room. He is in the kitchen but he can hear his wife's moans from the bedroom while she is being screwed by the guy.
When the man comes out to pee, he talks shit to the husband, and tells him he'll go back to the couple's bedroom, wake up his wife, fuck her real hard then he'll have a drink. Of course, the husband can't do anything but look at him.
Later on a different night, the same man tries to want to have sex with the wife. The wife refuses because she wants to change for the better. The man gets insulted. He and his friends enter the couple's home and rape the wife and their daughter in front of the husband. Then they kill the two after, sparing the husband because he will be useless as a witness and will die of hunger by the time people will discover the crime anyway as their home is pretty remote.
More info for the movie Someone Down There Likes Me (2009)
Caution: Aside from additional information for the movie Someone Down There Likes Me (2009), the links below may contain download links. I am not responsible how you will use them.
IMDb Info: IMDB
Info + Torrent Link: Rarelust.com