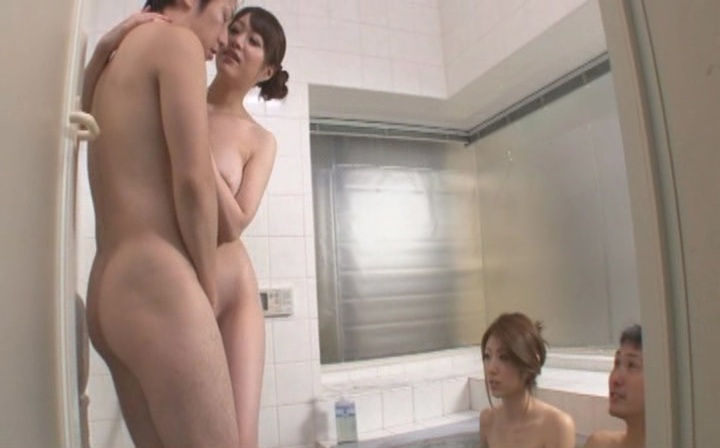 Description
Riko Miyase visits fellow housewife Akari Hoshino and confides that her husband is not fulfilling her sexual needs because he is always tired. Akari is more than willing to help, and she asks her son for advice. The son whispers to her what they should do, and this brings a big smile to Akari's face.
Details for the movie VENU-304
Other Titles: VENU304 幻母 禁断母子スワップ 肉食親子の中出しセックス相談室 宮瀬リコ 星野あかり, Dream Mother – Forbidden Mother-Son Swap – Talk Amongst Hungry Mothers and Sons That Led to Nakadashi Sex ~ Riko Miyase, Akari Hoshino
Director: Peta
Starring: Akari Hoshino, Riko Miyase
Country: Japan
Cheating Scenes in VENU-304
Note: Watched without subtitles.
At the start of the movie, we see Riko Miyase trying to initiate sex with her old husband in their bed, but the husband is too tired and goes to sleep. Riko is frustrated and even tries to wake him up, to no avail. So she has no choice but to pleasure herself.
Riko visits Akari Hoshino to tell her about her frustration. Akari is able to comfort her and she leaves happy. But Akari knows something should be done about her problem. Akari tells her son about Riko's problem. Riko's son whispers a plan to her which brings a naughty smile on her face.
Akari and her son visit Riko and her son. They talk for a while in Riko's living room. Riko goes to the kitchen, so her son remains with Akari and her son. After talking for a bit, Akari signals her son to go away.
Akari's son goes to the kitchen where Riko is. He begins to make an advance towards her. She is reluctant at first but gives in and lets him have his way with her body. He eats her out while she gives him a blowjob there in the kitchen.
From the entrance of the kitchen and hiding behind a wall, Akari watches them. She has this expression on her face that says "That's a good boy, my son." Then she leaves and goes back to the living room where Riko's son is.
Riko's son wonders what's taking the two so long in the kitchen. Akari tells her not to worry about that. She then pulls him right beside her and takes his hand and puts it between her thighs. She kisses him, he fingers her, and she gives him a blowjob in the couch until he comes.
In the next scene, the two sons are talking in Riko's son's room. Akari's son excuses himself and goes out of the room. He proceeds to the bathroom and sees Riko's underwear in the laundry basket and smells them. He notices that Riko is inside the shower room so he enters it.
Back in his room, Riko's son wonders why Akira's son is not back for a while now. He exits the room and goes to the bathroom. He hears voices while standing outside the bathroom door. He is about to open it when suddenly Akira is standing behind him. They both get naked and enter the bathroom together.
Riko's son is kind of surprised seeing his mom and Akira's son sharing the bathtub. Riko looks a bit embarrassed. But after they recover from the initial shock, both moms work on each other's son. They soap each other, the two sons finger each other's mom, and the two moms jerk each other's son.
Later, they are back in the living room with a huge bed sprawled on the floor. Riko's son pairs with Akari while Akari's son pairs with Riko. While the sons are lying side by side, each of the moms gives each other's son a blowjob. Then it's Riko and Riko's son lying beside each other while Akari's son pounds Riko and Akari rides Riko's son. Then both moms assume the doggie style position side by side and the two sons take them from behind. Lastly, the two moms sprawled beside each other and the two sons pound them like there's no tomorrow and creampie them.
They never did switch or anything, though, a.k.a. Riko doing it with her own son or Akira doing it with hers. Depending on what gets you off, that piece of information may either disappoint you or make you happy.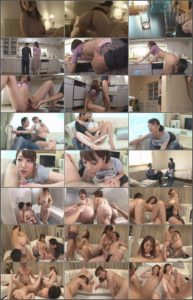 More info for VENU-304
Caution: Aside from additional information for VENU-304, the links below may contain download links. I am not responsible how you will use them.
Info + Download Link: New-jav.net
Info + Download Link: Javpop.com