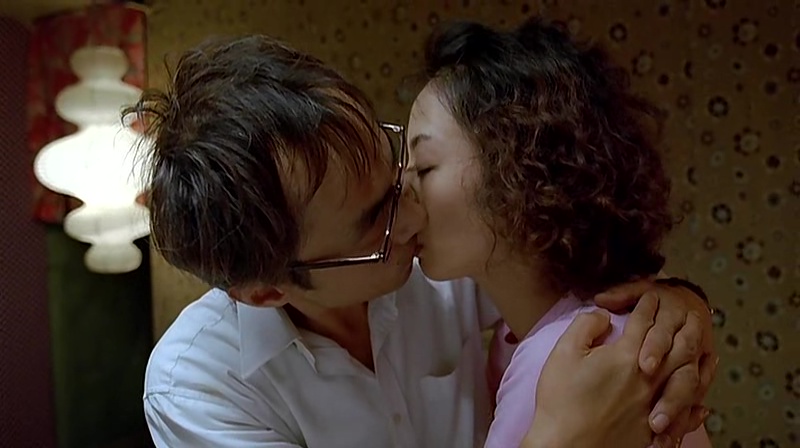 Description
Kim Tae-han discovers that his wife is cheating on her with a taxi driver. He hires the taxi driver on a long distance drive from Seoul to his place in Naksan to set them up and personally witness his wife's infidelity.
Details for Driving with My Wife's Lover (2006)
Director: Tai-sik Kim
Starring: Kwang-jung Park, Bo-seok Jeong, Eun-ji Jo
Country: South Korea
Cheating Scenes in Driving with My Wife's Lover (2006)
The husband hires the taxi driver to drive him from Seoul (the driver's base) to Naksan where he and his wife live. He thinks there's a big chance that the taxi driver will pay his wife a visit and he's correct.
Prior to the taxi driver arriving in their home, the wife puts a chewing gum in the face of her husband in their photo, maybe to avoid looking at his face when the taxi driver is banging her.
By way of the cameras he set up in his home, the husband is able to view the taxi driver banging his wife, thus, confirming her infidelity.
The husband gets real close and hides inside his home to hear the conversation of his wife and the taxi driver. She is telling the taxi driver that she wants him to cum inside her next time. This gets the husband and makes him think of doing unimaginable things.
The husband returns to Seoul using the taxi of the driver. He comes and drinks at the restaurant that the taxi driver's wife is managing. They bonded over bottles of soju and talk about their cheating partners, without the husband necessarily telling her that it is her partner who is banging his wife. They make out and have sex.
The taxi driver returns home and finds his wife lying naked with the husband.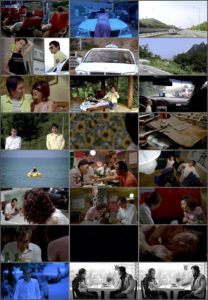 More info for Driving with My Wife's Lover (2006)
Caution: Aside from additional information for Driving with My Wife's Lover, the links below may contain download links. I am not responsible how you will use them.
Info: IMDB
Info + Torrent Link: Torrentking.eu