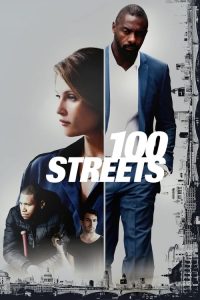 ---
Three people, three extraordinary stories. All lived out within a hundred London streets.

Idris Elba plays a successful ex-England rugby captain, who is forced to leave the family home after his wife, Emily (Gemma Arterton), finds out about his various affairs and wild party life. Without his wife by his side, he soon becomes lonely, and he misses his 2 young kids, so he tries his utmost to rekindle his damaged relationship with his wife, who is in two minds. The second story is about a young teenager, Kingsley (Franz Drameh), who sells drugs whilst living on a council estate with his mother and sister but he craves a new life on stage, with his poetry. When he bumps into Terence (Ken Scott), whilst doing community service, they soon become friends, even though they come from 2 completely different worlds. Terence points Kingsley in the right direction for a better life but he is dragged down by his criminal surroundings. The final story is about a taxi driver, George (Charlie Creed-Miles), who is trying to adopt a child with his girlfriend Kathy (Kierston Wareing). After George runs over a cyclist, he becomes a recluse, which puts a strain on his relationship and their abilities to become parents.
|
Cheating Notes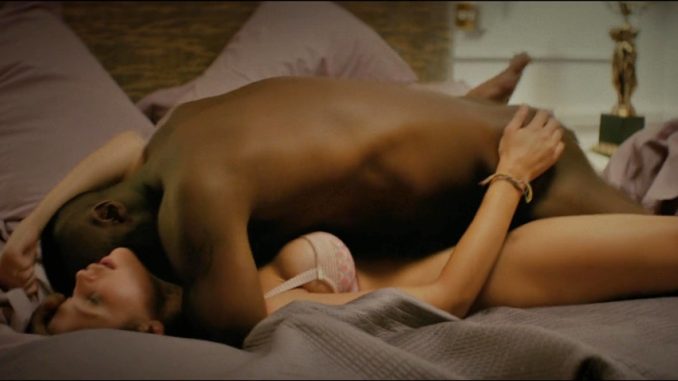 Emily (Gemma Atterton) is the wife of a black dude (a successful ex-England rugby captain). She kicks him out of the family home after she finds out about his various affairs and wild party life. She then begins an affair with someone she already knows from her past; a photographer. She has a bed scene with the photographer at around the 5-minute mark. They have finished fucking and so we only see their after-sex dialog, where they only kiss lightly.
Emily has sex with her husband at 24:36. She's wearing a bra with no panties. This is a better scene than her bed scene with her lover.

Watch Full Movie Online
---
---
---