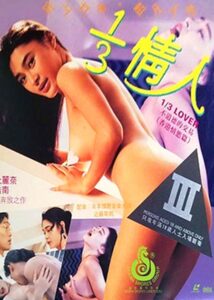 ---
Mona (Rena Murakami) marries a wealthy, bedridden old man so that she can get her inheritance money when he dies soon. But a troubled past involving a cop who is also her former lover catches up with her and could jeopardize her scheme. The adopted son of her husband also wants to get in her pants. Will she be able to resist him?

Everyone seems to be chasing Mona Hsia-Hwang. The opening scene has her being pursued a cornered by a cop, who molests her with his pistol. She gives in to his attentions, then shoots him, establishing her credentials as a femme fatale. We then meet Mona's young cousin May, being picked up by Mona's husband's adopted son Li Wai Wai. Wai is the smoldering sullen type, whom May fancies almost immediately. Trouble is, Wai is secretly in love with Mona. Mona tends to the bodily functions of her sick and elderly husband Hwang Fei Hung. Fei Hung has a heart condition and is under medical orders to avoid excitement. But, with a wife as luscious as Rena M, how is this possible?
|
Cheating Notes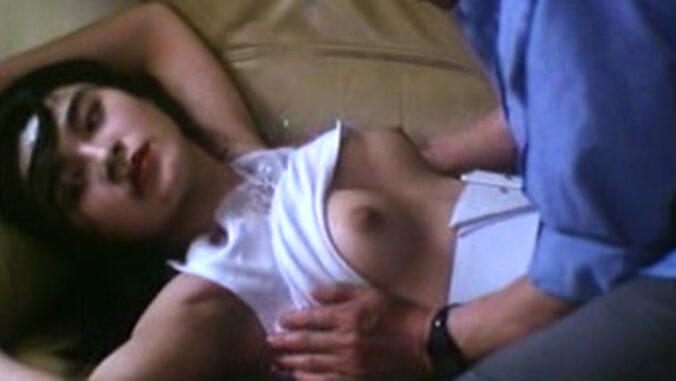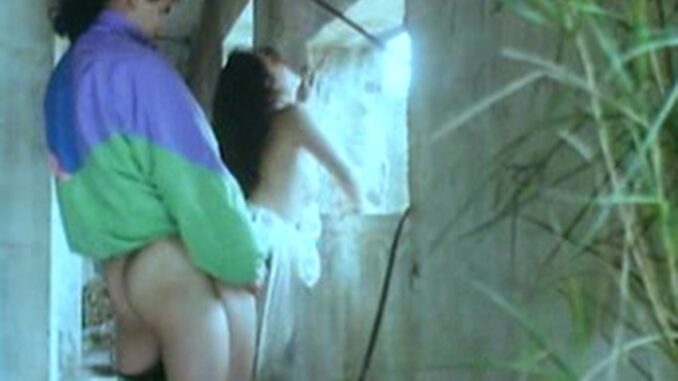 After having kinky sex with her old but very horny husband, the wife (Rena Murakami) steps out of their bedroom. Her husband's adopted son is outside the door, and he takes in the view of her stepmother wearing a sexy nightgown and still sweaty from fucking his stepfather. They give each other that look which hints that they want each other (or at least the stepson does) but they can not and must not do something about it.
A cop whom the wife knows from her past comes to their home and harasses and molests her. The stepson steps in and rescues her stepmother, but leaves quickly after, mad at her because of the things he heard the cop said.
The wife visits the husband's lawyer who is also a long-time friend of his. She inquires about the content of her husband's will. He won't do it. She sees his playboy magazines and assumes that he is just another old pervert like her husband and tries to seduce him so that he will reveal the will's content. The lawyer produces a pair of panties, says it's his girlfriend's and tells the wife to put it on for him. The wife puts the panties on. But it turns out that the lawyer is just trolling her and tells her to go and be a good wife to her husband. After she leaves, he wipes his sweat from his brow.
The wife's female cousin catches the stepson smelling the wife's underwear. She tells it to the wife who comes in just a moment later. The wife confronts the stepson about it.
The cop comes back and harasses the wife again, this time in the outdoors. The stepson hits the cop with a rock in the head, then he and his stepmom ran away from the cop. When the cop is gone, the stepson tries to kiss her. She turns her head away, but when her stepson kisses her in the neck down to her body, lifts her skirt, and pulls down her panties, she lets him. Maybe her son deserves her now after saving her twice already. So she fucks him there in the outdoors beside a wall, and then in an abandoned house nearby.
At home, the husband detects the tension between his wife and his stepson and accosts the stepson not to covet his woman from him. He doesn't know that his stepson already fucked his wife.
The wife and her stepson make love on the concrete roof of their house. At first, she resists his advances because her husband is just down below. But he is persistent so she gets carried away. The husband crawls up the ladder and catches them in the act.
There are also other sex scenes involving the other female casts. Recommended.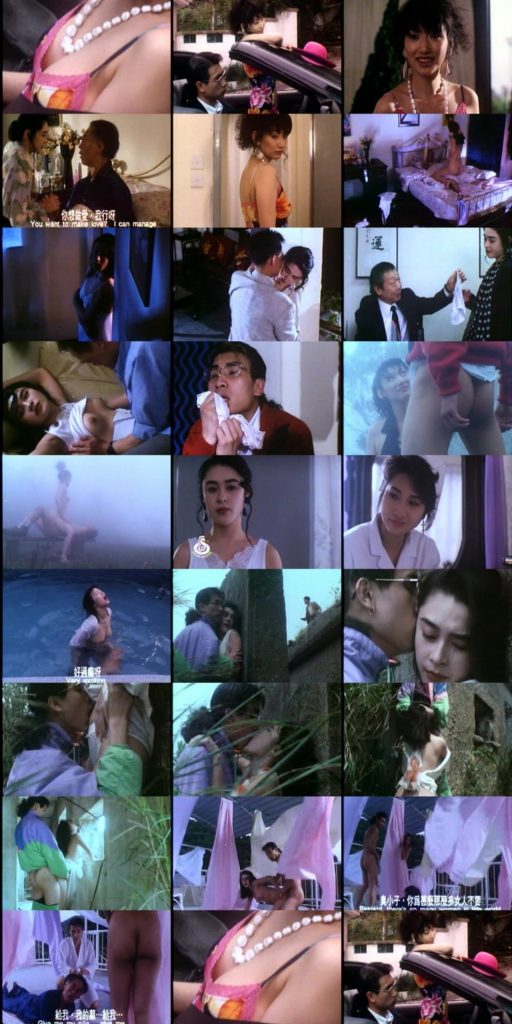 Watch Full Movie Online
---
---
---