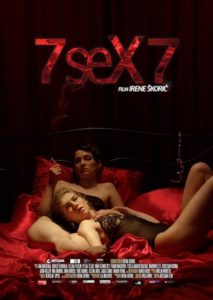 ---
Seven erotic stories: a guy wants to fix the antenna on the roof of the building in order to watch "Emmanuelle" on TV, but his girlfriend wants to do it there...A photographer is so charmed by his model that he sleeps with her...A gay actor tests if his fellow gay friend is in love with him...Employees Marko and Hana accidentally meet in a music store and decide to have sex there. He loses his erection when he finds out that she is not of Czech origin, but she still manages to bring him into the right mood...Two women and a man try out a threesome...A girl cheats on her boyfriend just minutes before they have a date...In the forest, a guy tricks a girl into having sex with him under the pretext that a nonexistent tick will pass from her vagina on to his penis.
|
Cheating Notes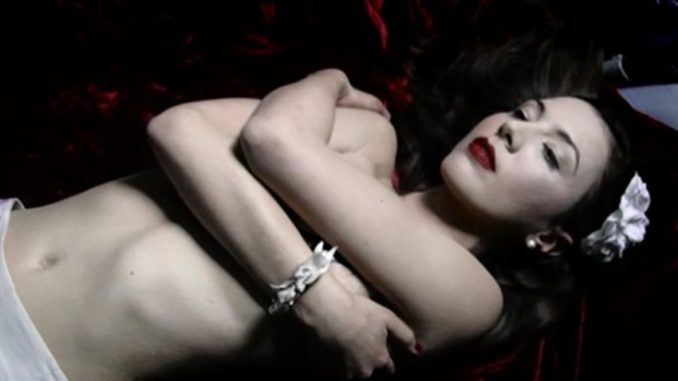 The sixth story is about a girl who has sex with a guy on her flat on the day that she is supposed to have a date with her boyfriend. She asks the guy what the time is, and when he tells her that it's already about midday, she hurriedly dresses up to rush to her date. When she's at the door, her boyfriend calls her. She answers her phone and tells him "Hi, sweetie, I'm on my way..." while looking at her lover with a smile on her face.
The sex scenes in this story are art shots, meaning you only mostly see the lovers' limbs or the girl's back, but not their whole body, or their heads, while they are making love. The other stories in the film have proper sex scene shots, though.
The seventh story is about a guy who tricks a girl who got lost in the woods into having sex with him under the pretext that a nonexistent tick will pass from her vagina on to his penis. The girl's boyfriend calls her while the guy is fucking her against a tree. She is moaning a  bit so she tells her boyfriend that she is just a little out of breath. She also tells him that she's coming, like come to where he is, but of course it has a double meaning. She ends the call and tells the guy to not cum till 10 minutes is up (enough time for the tick to pass, as he says), but it's too late, the guy comes prematurely. She tells him that he's a loser for not being able to hold it.
The guy calls the girl's boyfriend (whom he knows) and tells him where to find her. Then, he tells the girl that he just made up all that story about the tick, then he leaves. The girl looks at him as he waks away. First, she looks a bit mad, but then she begins to smile, like she found the whole thing erotic and fun.
Watch Trailer
---
---
---