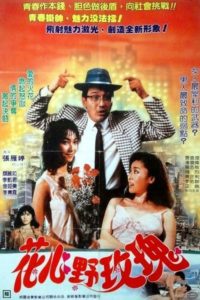 ---
Mr. Sung is a high ranked businessman who frequents the likes of Korea often and the insides of women. At home, longing wife Wendy waits patiently and is building up frustration of the sexual kind. Going as far as seeking out a boy toy in the form of Tom, this clashes with Tom's possible romance brewing with Kimi. And then a jewelry thief gang enters the already barely connected and largely uninteresting plot threads.
|
Cheating Notes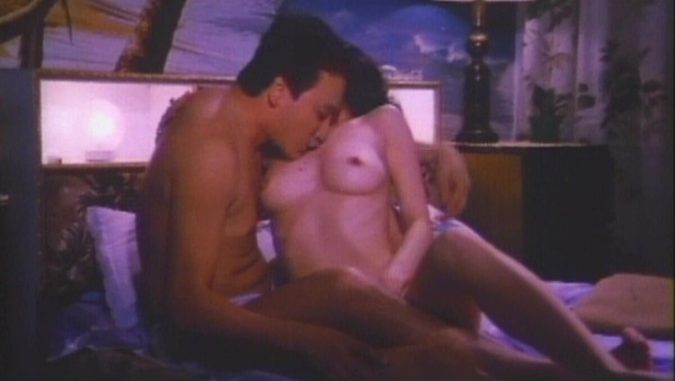 While Mr. Sung is on a business trip to Korea, his wife Wendy brings their driver Tom on a yacht cruise. She seduces him by making him apply lotion on her body. They kiss on the deck, and then they go inside the cabin and start having sex when they get interrupted by an immigrant who is trying to cross the border and comes across their yacht. They tell him to go away. The immigrant tells them to continue what they're doing and does go away. Wendy and Tom look at each other and smile. Not sure if they continued their lovemaking after that because the scene cuts off, but they probably did, I mean, they're still far from shore and has plenty of time to kill ahead of them, so what else are they gonna do inside that yacht?
Later, Wendy gets a call from Martin, a jewelry salesman who has an interest in her other than selling her jewelry,  but of course he uses selling her jewelry as an excuse to meet with her. They meet and have a date, sorta, but it seems that Wendy is not really interested in him as he is a bespectacled guy and not good-looking like Tom. One night, they go to a nightclub and Wendy's husband happens to be there with his mistress as well and they get seated next to each other's table. Wendy dozes off a little and Martin tries to kiss her. She wakes up and pushes him away. Mr. Sung sees this and eventually, Wendy sees him, too. They end up having a verbal argument at their home later.
Martin, along with his colleagues, meets with Wendy later in a hotel room to show her some jewelries. He drugs her, making her loose her inhibition. She starts toying with Martin on the bed with her clothes off. His colleagues come in and take photographs of her while she's dancing around naked. Later, they used these photographs to blackmail her for money. I'm not sure if Martin fucked her while she's not herself because we don't see a scene like that, but it wouldn't make sense if he didn't since he has shown interest in her.
Mr. Sung's mistress, meanwhile, apparently has a husband which he doesn't know about. On the contrary, her husband knows about him and supports it because he knows that his wife is fucking him for money which he actually uses to invest in a nightclub. One day at her place, she is making out with her husband on the bed when Mr. Sung suddenly arrives. The three have a confrontation, nothing violent, and it ends up with Mr. Sung leaving the two when his dick gets called out by the couple for being small.
More info for Bed Companion (1988)
Info + Download Link: Hotxshare.com
---
---
---