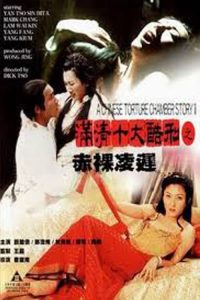 ---
A pair of country thieves make friends with a general rising within the imperial army. After the general finds himself falling in love with the beautiful sister of one of the thieves (who is the fiancee of the other) he decides to do whatever it takes to get rid of the competition and have her for himself.

Three out-of-luck peasants (two men and the woman from the opening scene) attempt to steal a man's horse and belongings, but are caught in the act. After befriending the would-be thieves and teaching them how to hunt and fend for themselves, the man leaves to take a job as a general — appointed by the government to keep the law in the district. Six months pass and the three (plus the wife of one of them), turn up at the general's house for a visit, and discover that he is not as nice as he at first seemed.

Two peasants-turned thieves and their wives (well one of the chicks is a "fiance", technically...) are out robbing people for their dinner, and come across this kung-fu master, who after hanging out with the family for a night, swears to be their friends and take care of them however he can. Kung-fu man goes on to become a head-honcho in the government, and the others come calling for hand-outs 6 months later. Kung-fu Prince gives the 2 brothers jobs in the government, but only does so 'cuz he wants the brothers to die so he can bang their women.
|
Cheating Notes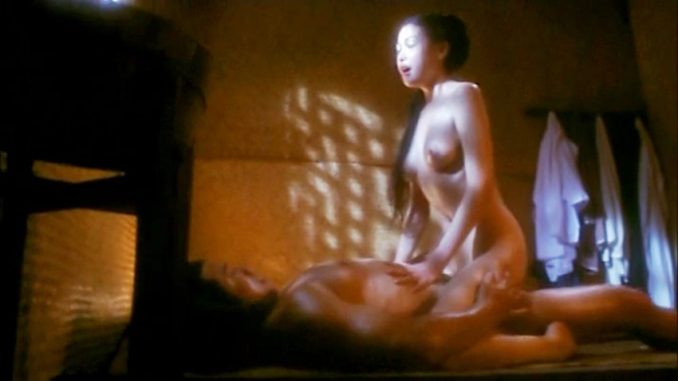 Soon-to-be general Ma hangs out with Wong and Cheong, two peasants-turned-thieves, and their women (a wife and a fiancee) when they try to rob him while he's on his way to the capital. He teaches them how to hunt and fend for themselves. Lotus, Cheong's fiancee is attracted to the full-of-potential Ma by the way she looks at him when he's lying on the bed and the way she gets sad when he leaves them for the capital.
While Lotus is washing clothes in the river, Ma unexpectedly comes back from the capital and starts kissing her (29:20). After some hesitation and some dialog, she starts kissing him back. But she won't have sex with him because she swore that she will give up her virginity only on her wedding day (her fiance is able to kiss and pet with her but isn't able to fuck her yet).
Ma becomes general and then governor of the capital. Wong, Cheong, Lotus, and Wong's wife go visit him as he has promised to give the two men jobs. He sends them off to hunt a certain bandit, leaving their wives (I think Cheong and Lotus have married at this point) in his care.
While her husband is still out doing his mission, Lotus comes to Ma to talk to him about what happened to them in the river. Ma rejects her, saying he became impulsive at the river and now can't bear to betray Cheong again.
When Ma gets back to his chamber after talking to Lotus, Wong's wife is there lying on his bed, wearing nothing under her silky robe (45:36). She starts seducing him. He calls her a slut for trying to seduce her husband's sworn brother. After she replies slutilly, he proceeds to whip her and start a sadomasochistic sex session with her, which ends with him inserting a huge paintbrush in her pussy and fucking her with it, right before he sticks his own dick in.
Lotus finally has sex with Ma near the end of the film, but her husband at this point has been killed already, and she does it to deceive Ma so that she can poison him.
Summary
The slutty wife of Wong has the hotter cheating scenes compared to Lotus. Wong's wife's sex scenes with her husband (14:05) and with Governor Ma (45:36) are a lot kinkier/sexier compared to Lotus' sex scenes with her husband (1:01:59) and Governor Ma (1:20:50).

Watch Full Movie Online
Wat32.tv (with English subtitles)
Noodlemagazine.com (with English subtitles)
---
---
---