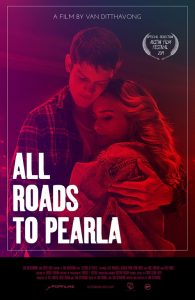 ---
A Texas town awakes when a high school wrestler gets entangled with a female escort and her psychopathic lover. Lives then intertwine and spiral violently out of control once he becomes her driver.

Alex MacNicoll stars as Brandon, a high school wrestler in non-stop training mode - replete with nose bleeds, early morning runs, and the quest to cut weight. Brandon lives in a trailer with his mother (Morgana Shaw) who has never gotten over the death of Brandon's beloved brother. She's an aggressive griever and takes out her anger on Brandon, leaving him squarely in the "can't wait to get out of this town" mode. Brandon and Ellie (Paige McGarvin), the local grocery checker, are attracted to each other, yet, despite her warning, Brandon falls for the wicked charms of the mysterious bad girl Pearla (Addison Timlin, FALLEN). Naïve Brandon knows nothing of the town's criminal underbelly, but Pearla is connected to the psychotic Oz (Dash Mihok, "Ray Donovan"), who is part of it.
|
Cheating Notes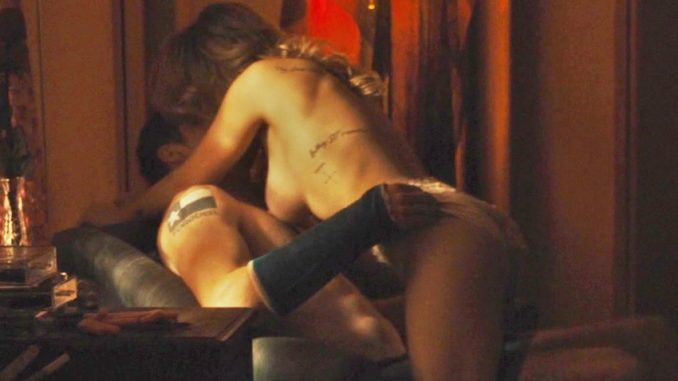 Pearla is a whore but she doesn't want to be called that and just tells Brandon that she helps people sleep at night. They first meet randomly in a mall's parking lot. She offers him money if he will drive her around town to service her clients. But she actually has a driver assigned to her by her boyfriend and pimp, Oz. So I guess offering Brandon the job is just an excuse because she actually likes him and would like to hang out with him more.
Brandon drives Pearla to at least one of her clients one night. When Oz calls Pearla and finds out that she ditched her usual driver for Brandon, he gets mad, which makes Pearla lose interest in servicing her other clients for the night, so she and Brandon just go to a bar instead (50:30). They dance and kiss a few times.
Brandon goes to Pearla's home and finds her bruised because he was beaten by the jealous Oz. They have a dramatic talk and then they have sex (1:09:50). They do it on a chair first, with her on top, still wearing her panties but without a bra initially, exposing her side boob, and then he takes off her panties, exposing her butt. They go down on the floor, with him on top this time. She has a nice body, but the scene cuts off a little early for my taste. But it's still a bit sexy.
(Spoiler)
Brandon is caught at Pearla's home by her driver Teddy and will be forced by Oz to join a violent gangster hit.
Watch Full Movie Online
---
---
---