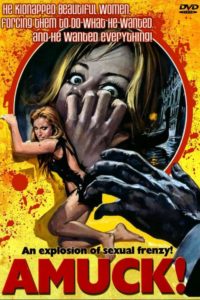 ---
Greta Franklin, a beautiful American blonde, arrives on an island near Venice and rings the door-bell of Richard Stuart, a famous novelist who lives in a beautiful house with his wife Eleanora. She manages to be hired as Richard's new secretary, the former one having disappeared without a trace. What Richard and Eleanora do not know - yet- is that Greta has a secret motive for taking the job: not only did she know Sally, her predecessor, but she was her lover...
|
Cheating Notes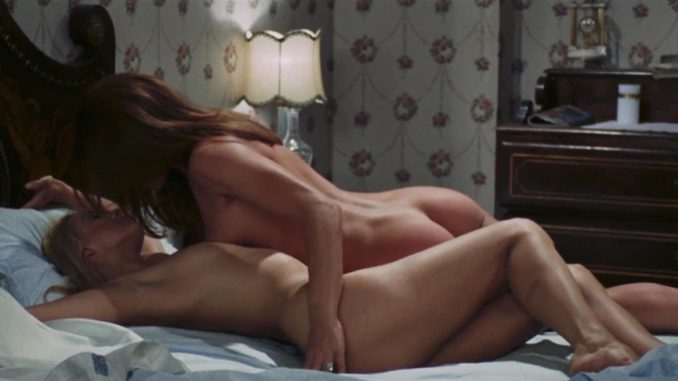 Greta starts working for the novelist Richard as his new secretary. Her secret aim is to investigate what happened to Sally, her friend and Richard's previous secretary, who disappeared without a trace. Richard and his wife Eleanora are swingers.
On her first night in the couple's mansion, Greta gets spooked by Rocco, a local fisherman whom the couple keeps around to do odd jobs for them. Eleanora comforts her and gives her a pill to help her sleep. Greta gets dazed after taking the pill. Eleanora starts kissing her on the bed. Then, she undresses both of them and starts having sex with Greta. In the morning, Greta wakes up and it seems that her sex with Eleanora is just a fantasy or dream, fueled maybe by the pill she took.
One night, the couple invites Greta to a swinging party in their living room together with a few friends. One guy is insistent in making out with Greta during the party. Greta returns his kisses a little bit while she is half-dazed due to alcohol and a pill that Eleanora put on her drink. We don't really see much action in this party aside from a female friend of the couple getting topless.
During a flashback scene, we see Eleanora having sex with one of their friends in front of her husband, who also has a naked girl seating on the floor in front of him and laying her head on his legs.
(Spoilers ahead) In another flashback scene, Eleanora notices that Rocco, their errand boy, has a nice body through the scope of her rifle. She invites him to a party that night in her living room which includes three people: her, Sally, and Rocco. Later, it is revealed that Richard is also at the party. Eleanora has sex with Rocco on the couch while Sally dances around in the living room. After Rocco fucks Eleanora, Rocco starts making out with Sally on the floor but it turns into rape because Sally starts resisting him.
More Info for Amuck! (1972)
Info + Download Link: Rarelust.com
---
---
---