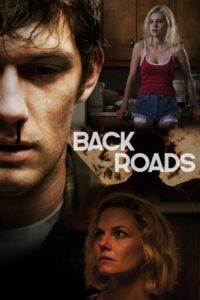 ---
A young man cares for his younger sisters after their mother is imprisoned for murdering their abusive father. When he strikes up an affair with a married woman, long-dormant family secrets bubble to the surface.
|
Cheating Notes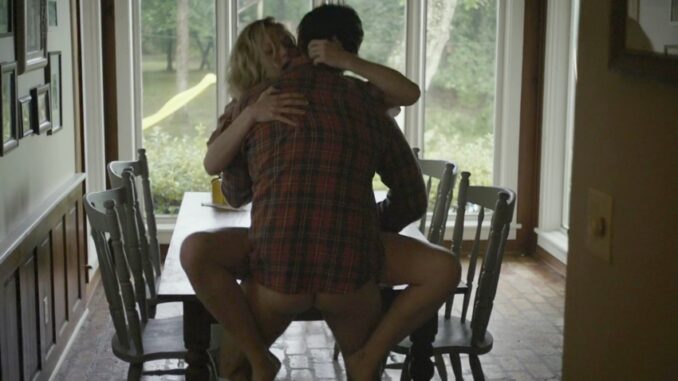 Wife: Is everything ok at home?

Kid: No.

Wife: Is there anything I can do to help?

Kid: Yeah, you can fuck me again.
Harley takes care of his three sisters after their mother is imprisoned for murdering their abusive father. One of the few people who is helping him is his neighbor's wife, Callie. She lets his youngest sister stay at their house and hang out with her own daughter, for example.
It's obvious that Callie is attracted to Harley, based on the way she looks at him and talks to him. One time, there's some obvious sexual tension between them when she talks to him at the grocery store that he's working at (29:00).
One night, Harley wakes up all sweaty, like he had just a bad dream and can't breathe. He runs towards Callie's house and asks her for help. Then, he continues running towards a stream. Callie follows her, and when she hugs him, he starts kissing her and then fucks her on the ground beside the stream (34:00). The scene is very dark, unfortunately.
When they see each other again at the grocery, Callie tells Harley that last night shouldn't have happened because she's married. But when he tells her that he's not thinking about her being married but her ass, most of the time, like every day, she gets flattered and decides to meet him again. She makes him come to her place that night (her husband is out of town) and fucks him again. We see them kiss, but we only see their lovemaking in their reflection on a glass pane of a window.
With more problems with his sisters at home, Harley comes to Callie's house agitated, asking her why she hadn't called her. Below is one of her lines:
"Should I tell my husband, 'Hey, babe, I need to call the neighbor kid and see if he wants to come over so I can fuck his brains out?'"
Harley tells her that yeah, that's what she should do, and kisses her right in front of her house. She pulls away because her kid is just there. He brings her inside her house and fucks her on top of a table (48:31). This scene is bright and is their best sex scene in the movie, but it's quite short.
The two meet again later and have sex in an abandoned mining office.
Watch Full Movie Online
---
---
---