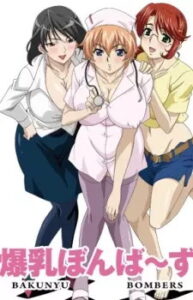 ---
Episode 1. A nurse takes her job one step further by making her patients happy with special treatment.

Episode 2. A housewife is deceived by one of her neighbors to sign an unpayable debt agreement which makes her fall into the hands of the yakuza who demands sexual favors from her as her payment for her debt.

Episode 3. A female teacher can't hold her desires any longer and treats herself to some self-pleasure in the school's bathroom. She is caught by some students and now she's the most popular sex dump of the town.
|
Cheating Notes
Watch Episode 2 Online
Other Non-cheating Episodes
---
---
---