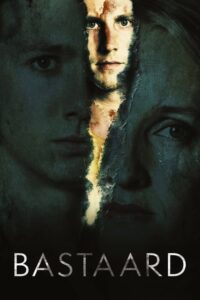 ---
Seventeen-year-old Daan does not have an easy time. His older brother Robbie died in an accident two years ago, which still leaves traces within the family. His mother Nina is locked up at home, his father Filip runs away from work. When mother and son meet the homeless Radja, Nina smells an opportunity to fill the void in her life again. Without consultation, she brings Radja into the house. Relations within the family soon wither and sex and violence infect civil security. When Daan notices that the newcomer is gaining more and more power over his mother, he bites into his mysterious past. Soon he begins to fear that the intruder carries all the characteristics of a psychopath.
|
Cheating Notes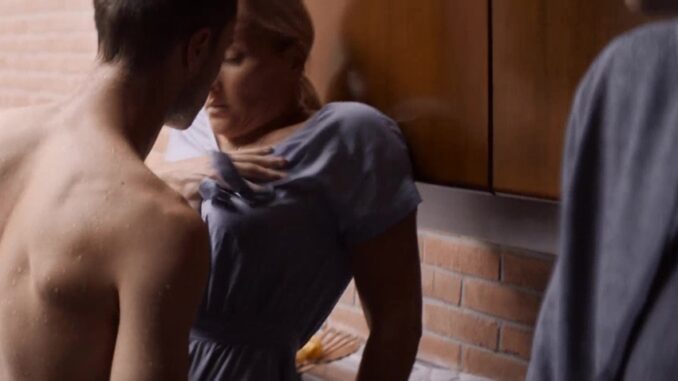 Nina and her son Daan meet the homeless, young guy Radja at a parking lot when he insists on cleaning their car for a fee. Nina accidentally hits Radja with her car so they take him home to nurse him. Eventually, Nina decides for him to stay, which Daan doesn't like very much, and conflicts start arising between the two boys.
During a dinner, Daan and his father, Nina's husband, go outside to confront a young guy who is partly responsible for Daan's brother's death. When they come back, they see Radja's arm on the shoulders of Nina while consoling her. Daan's father pushes him and signals him to back off from getting that close physically to his wife (38:15).
Nina, Daan, and Radja go rowing on a lake. Radja teaches Nina how to row, with him behind her and holding her hands to guide her while she rows. They are laughing and to Daan, his mom seems to be flirting with Radja. This makes him very uncomfortable. He suddenly stands and makes an outburst, and Radja's quick reaction is to push him. He gets thrown off the boat and starts drowning. Radja dives into the lake and saves him (1:06:02).
Peeking from a corner, Daan sees Radja attempting to kiss Nina on the mouth for a goodnight kiss while they are watching TV in the living room. She looks surprised, moves her head away, and does not engage (1:19:18).
Daan steals Radja's phone while he is in the shower to check for something. While he and his mom are in the kitchen, Radja, fully naked and with his dick in full display, comes in and asks Nina if she took his phone. When she says no, he approaches her and starts feeling her body, including her breasts... well, mostly her breasts, presumably looking for his phone that he thought she may have hidden under her clothes. Daan is witnessing his mom being groped by a person who isn't his dad, but he couldn't stop him immediately because he's guilty of taking his phone. Finally, Daan tells Radja to stop and admits to him that it was he who took his phone (1:21:04).
Daan comes home and sees Radja fucking his mother from behind on the terrace. She's screaming in a seemingly distressed manner so it seems that she's being raped, but being the suspicious kind, I wonder why she's maintaining that position, where she is standing very still while leaning on a table and receiving Radja's thrusts from behind. If she is being raped, couldn't she break that off easily and move away from him? Oh well, I'm not an expert in rapeology so you decide whether she might be getting raped but is partly enjoying and allowing it. Anway, Daan grabs a knife, stabs Radja on his back, and kills him (1:27:00).
Movie Finale
Note: I nearly missed the reveal in the end part of the movie because I nearly didn't finish it, thinking that there's nothing to see anymore. It's good that I did and confirmed that our wife wasn't being raped but was indeed a cheating slut.
(Spoiler) In the end part, Daan reviews the CCTV footage and sees what happened before the part of the 'raping' incident that he saw. In it, he saw that Radja kissed his mom, and then his mom kissed Radja back! They made out for a while, then Radja made Nina turn around and lean on the table. Then, Radja pulled down her panties and also started taking off his own shorts. Daan couldn't watch any longer and closes the laptop. He has an idea now that her mom wasn't exactly raped, but I think he will try to ignore it and try to convince himself that Radja really did rape her and therefore, killing him was justifiable. (1:37:38).
Watch Full Movie Online
---
---
---