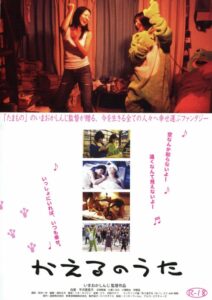 ---
Walking out on her husband after discovering his infidelity, Akemi Kudo (Konatsu) finds refuge in a comic-book shop, where she meets Kyoko Ito (Rinako Hirasawa) -- a would-be manga artist who is sexually unbridled and working as a part-time prostitute for extra cash. Soon the unbridled Kyoko introduces Akemi to a new world of sensual experiences, but their fragile friendship is put to the test as Akemi contemplates returning to her two-timing spouse.

Frog Song follows Akemi, a young woman who runs off into the night after discovering that her husband has been cheating on her. She ends up in a local comic shop where she meets an aspiring comic-book artist, Kyoko, who supports herself by working as a prostitute. Unable to deal with her husband's betrayal, Akemi moves in with Kyoko where they develop a taste for sex, singing and frogs!
|
Cheating Notes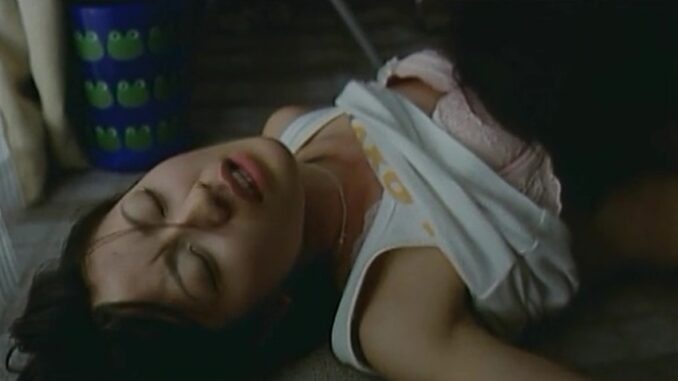 Akemi catches her husband having sex with a woman so she moves out and eventually moves in with Kyoko whom she meets at a comic book shop. Kyoko is an aspiring manga artist but as of now, she sidelines as a prostitute for money.
Kyoko lets Akemi watch her fuck a fat client in a hotel room. The fat client requests for Akemi to spit on him while Kyoko is riding him. She obliges and spits on his chest. She is still clothed at this point and we don't really see her join the two, but in the next scene, we see her naked in the hotel room's bathroom with Kyoko so she must have joined them.
One day, Akemi comes home and finds Kyoko servicing a client. She turns to leave but Kyoko calls her and suggests that she also fucks the client. Akemi nods and she has sex with the guy and she seems to really enjoy it based on her moans.
Kyoko goes to Akemi's husband's place to deliver some books. She seduces him, doing a push-pull thingie with him, a.k.a. slapping him one moment and then kissing him the next, mentioning Akemi's name a few times and making him say it, and finally, has sex with him on the floor. I think Kyoko did this to show Akemi that her husband will always be a cheater and isn't worth getting back with.
Kyoko tells Akemi that she fucked her husband. Akemi beats her up, then she leaves and hooks up with a client whose fetish is to beat women up. She leaves his place with bruises on her face. I'm not sure if he fucked her along with beating her up as it wasn't shown.
Akemi eventually gets back with her husband and has sex with him, and they eventually bear two sons. She also makes up with Kyoko. A few years later, Akemi, along with her two sons, comes across Kyoko, who is now working as a frog mascot. They are happy to see each other and after talking for a bit, they do a frog dance along with Akemi's two sons and some bystanders for the movie finale.
Watch Full Movie Online
from Archive.org (you can download here if streaming below doesn't work)
---
---
---