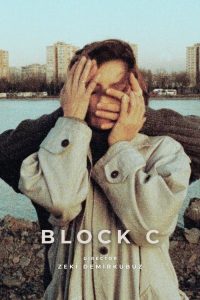 ---
Tulay, a restless woman whose marriage is slowly disintegrating sets out to come to terms with various traumas while continually being watched by Halit, a young guy who resides in her apartment complex.
|
Cheating Notes
A young guy who lives in an apartment complex bangs his neighbor's wife (1:02:35, on the floor of his living room and she is on top) and their maid (7:00, in the couple's house). At 38:13, the wife drives to a beach and allows some young punk to have his way with her in front of his friends, but before he can really do anything with her inside her car, her young neighbor arrives and beats up the kid. I think she then has sex with her young neighbor here, on the rocky shore, but it's just implied.
Conservative sex scenes.
---
---
---