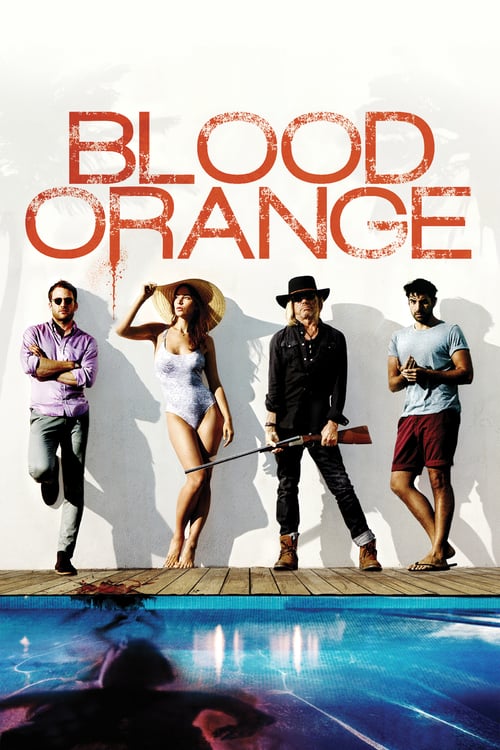 ---
Blood Orange stars Iggy Pop as Bill, an aging rock star living with his beautiful and promiscuous young wife Isabelle (Kacey Barnfield). Into their peculiar paradise comes a dangerous ex-lover (Ben Lamb) hell-bent on revenge.
|
Cheating Notes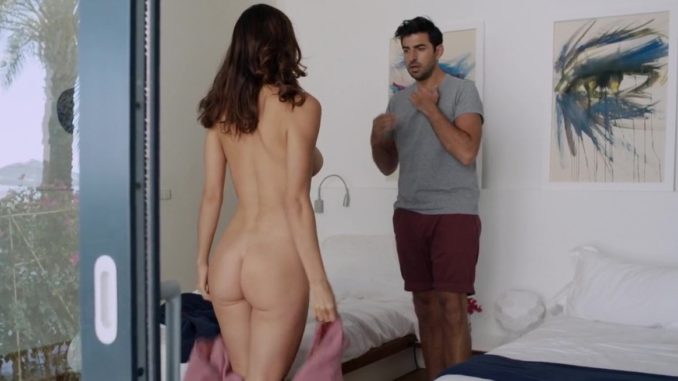 "You have principles? How does fucking me while I was married to your father square with your principles?"

- Isabelle to her stepson
While her husband is out hunting, Isabelle (Kacey Clarke) tries to seduce the pool boy by swimming naked in the pool while he's cleaning it. When he says goodbye after finishing his work, she asks him if she is distracting him. He says no and leaves. Based on what he says later in the movie, it seems that he hesitates to make a bold move because he's afraid that he might lose his job if he fucks the young wife of his old but rich employer.

That night, Isabelle's husband, Bill,  asks her if she wants to fuck the pool boy. She says that she just wants to play with him a little bit. So we learn that her promiscuity is with permission from her husband.
The next time the pool boy comes, Isabelle lets her fuck him from behind while they are standing against a wall outside the house.
Lucas, Isabelle's stepson from her previous husband who is now dead, arrives in their big house. From their dialogue, we learn a few things:
a) That Isabelle and Lucas fucked when she was still married to his father.
b) Lucas' father gave all his inheritance to Isabelle and Lucas is there to try to reclaim the inheritance based on legal documents from his lawyer.
c) That Isabelle says she loved Lucas' father but she considered Lucas as just another fuck.
Isabelle's husband brings Lucas hunting. Isabelle is left alone in the house and so when the pool boy arrives, she leads him to their bedroom and fucks him. This is a nice, erotic scene where Isabelle stands in front of the pool boy and takes off her robe, flaunting her hot body with great curves to him, ready for his taking. She mounts him on the bed and rides him until she cums. She is kind of not satisfied with his performance though, and she lets him know it.
Summary
The curves in the body of the wife is just ridiculous. Imagine you have a very sexy wife like that taking her robe off in front of the pool boy, offering her body for him to take and abuse freely. Man, I would like to get a front row seat to watch that kind of scene, or much better, hide in a closet and watch it secretly without my wife and her lover knowing.
Watch Full Movie Online
---
---
---