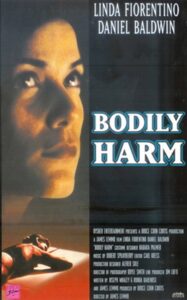 ---
When a striptease dancer is brutally murdered in Las Vegas, detective Rita Cates and her partner J.D. Prejon are put on the case. There's not much to go on, but the evidence they've got points to Sam McKeon, an ex-cop. This puts Rita in a difficult position because she and Sam used to have a scalding affair which ultimately led to her husband's suicide. They haven't spoken since, but she could never get Sam out of her mind. During the investigation they pick up where they left off, although Rita is constantly torn between trust and distrust, trying to keep an open mind. Eventually, she has to choose, knowing that the wrong choice may get her killed!
|
Cheating Notes
"How good is my wife, Sam? Is she worth dying for?"
23:09 Rita (Linda Fiorentino) recalls the night her husband came home and caught her having sex with Sam.
Watch Full Movie Online
---
---
---