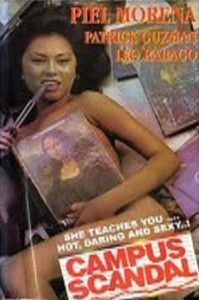 ---
The students of Elpidio Jimenez Memorial Colleges spent their time making their professors' lives miserable. Not one teacher could stand their riotous tactics... Until Tonie Santiago came. At first, the students gave her the same treatment as the other professors, but eventually, she gained the attention of the students by showing them that she's one of them, too, and not just some boring, old professor. Tonie's teaching career was fast becoming a success. Her students paid attention to her and respected her. But it was different with Ford Jimenez, son of the university's owner. Instead of gaining respect for Tonie, he developed an indecent obsession with her. Ford cooked up a scheme to get just what he wanted which led to a campus scandal. Students protested outside the campus and fought for Tonie's justice.
|
Cheating Notes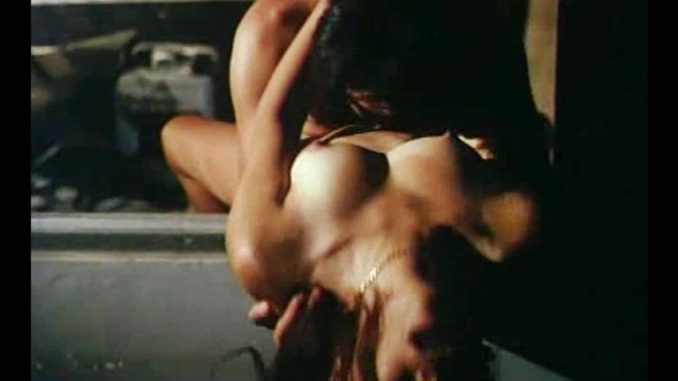 Tonie, the new teacher, fucks her doctor boyfriend before he goes on a trip (7:11). From this point onwards, it's an LDR relationship between them but he will return later in the film.
To appeal to her troublesome students, Tonie starts wearing revealing and sluttier clothes. She also starts hanging out with them outside of class. She comes clubbing with them and even comes to the beach with them, wearing bikinis as skimpy as what the other girls wear. The group's leader, Ford, starts developing lust for her. He imagines her naked while teaching (42:50) and making out and petting with her on the beach (58:45).
One night, Tonie masturbates while thinking of her lovemaking with her boyfriend (47:14). She is interrupted by a visitor, her fellow co-teacher whom she's having a good rapport with. She doesn't change her clothes and receives him in white, transparent lingerie in which her breasts and white panties can be seen through. He brings her some flowers, indicating his intention. After putting thoughts into her mind that her boyfriend might already have someone else, he manages to fuck her on the couch (50:33).
Ford leads his pals in gangraping Tonie (66:16). Stupid fool. He didn't need to do that as Tonie seems to be open to getting seduced by him based on their interaction, and she would have fucked him consensually had he been less obnoxious or possessed just a little more game. Anyway, I didn't like the way this part went, as halfway through the film, I was really looking forward to Tonie willingly fucking Ford.
---
---
---