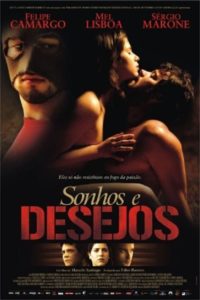 ---
Three militants are forced to be confined within an apartment in the 1970s, in Belo Horizonte. One of them, Vaslav, a dancer, has just arrived wounded and keeps his face covered by a hood. He is received by the student Cristiana and her literature teacher Saulo, who have a sexual relationship. During the conversation, they discuss and talk about their lives, the politics and the reality of the time. Over time, she engages and falls in love with Vaslav, causing serious problems with her boyfriend.
|
Cheating Notes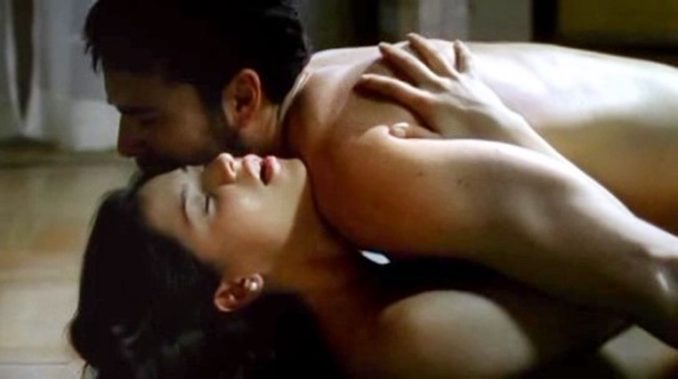 Saulo keeps going to work daily so his girlfriend Cristiana has more time to bond with Vaslav at their apartment. She also tends to his wound.
After Saulo and Cristiana have sex one night, she comes out of the room to smoke. Vaslav approaches her and talks to her. When she comes back to the bedroom and lays beside Saulo, he opens his eyes, looking aware and concerned about the budding relationship of his girlfriend and Vaslav.
Cristiana dances sexily in front of Vaslav, then she invites him to dance with her. They dance in a sensual way, with their bodies touching. She nearly kisses him but he breaks the mood.
Cristiana dreams that she is kissing Vaslav on a train. Her boyfriend is also there, sitting in one of the seats. He turns around and sees them.
One day at the apartment, Cristiana and Vaslav are gazing at each other while seated on the floor, with her hands going for his hood. They are sharing an intimate moment and could have kissed but her boyfriend suddenly rings the doorbell. They separate from each other just before Saulo opens the door. Saulo can feel the tension between them because they look like two people who were just near each other physically and hurriedly broke it off.
Vaslav does some interpretative dance in front of Cristiana. After his performance, she removes his hood and kisses him. They fuck on the floor.
Saulo cries in the bathroom. It seems he knows about Cristiana and Vaslav.
Saulo tries to initiate sex with Cristiana. He starts kissing her, but she tells him that she wants to smoke first and comes out of their room. She talks with Vaslav first before coming back inside the bedroom.
Cristiana dreams that she is fucking Vaslav on the train, or at least she thinks it's him because he has his hood on. When she removes his hood, it turns out to be her boyfriend.
Cristiana and Vaslav have sex again, this time on the couch.
More Info for Carnal Utopia (aka Sonhos e Desejos)
Info + Torrent Download Link: Torrentz2.eu
---
---
---