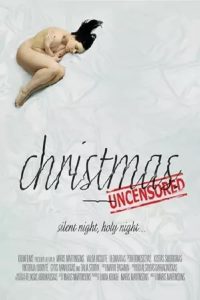 ---
Nowadays Lithuania is a country with strong traditions of Catholicism and its society has a negative attitude to minorities (homophobia). The tragicomedy is built through the destiny of a young woman Anna, whose secret comes out during a Christmas Eve dinner with her husband's parents. It immediately erupts into an avalanche of dark events, connecting each family member. The question - what would happen, if... - remains. They had a choice to avoid this fatal trip, BUT it doesn't mean nothing has happened.
|
Cheating Notes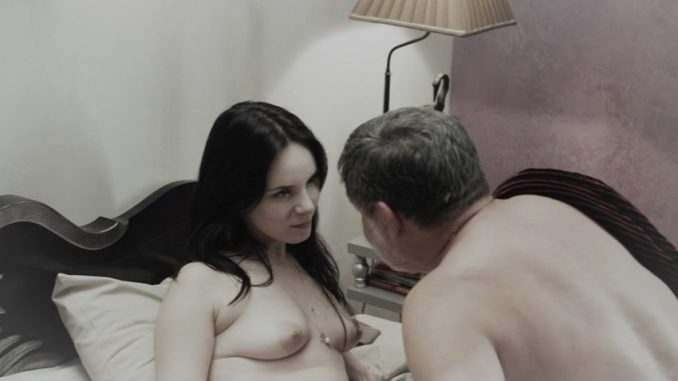 (Spoilers!)
At the movie's beginning, Ana masturbates in the bathroom before going to a Christmas Eve dinner with her husband's parents. This shows that she's horny.
During the Christmas Eve dinner at her husband's parents' place, Ana's father-in-law tries to peek at her while she is doing her business inside the bathroom (35:41). She even catches him as she comes out of the bathroom but she doesn't seem to be shocked but instead just gives an annoyed reaction.
A sex video of Ana and her father-in-law is accidentally shown to the dinner attendees (that includes her husband, her mother-in-law, etc) (44:52). They're not fucking in it, but they're both naked while talking in the bedroom. It will be shown in three separate scenes and in the last one, they begin to kiss, but that's it.
The wife tries to have sex with her brother-in-law (or is he just her husband's childhood friend?) in a bar's toilet room (1:00:32). We find out through their dialog that they fucked more than once before. When her brother-in-law doesn't want to have sex with her, she forces him to masturbate by threatening to slash her own wrist.
And the reasons that led to the wife fucking her father-in-law and her brother-in-law? Because her husband is gay, basically.
Finally, a lesbian friend of her mother-in-law (who was also at the dinner) forces herself on Ana (1:09:27). She kind of gives in and has a talk with her after, where she gives more details (just talk, no visuals) about her affair with her father-in-law and her brother-in-law.
---
---
---