---
The estranged daughter (Lauren Lee Smith) of a recently deceased filmmaker gains a new understanding of her father when she offers to create a retrospective of his work.

This tale tells of a twenty-something woman named Grace, and when the film opens her father has already passed away. Her dad was one of the well-regarded filmmakers ever to live, and it seems that he died while a festival of his work was being constructed. This gentleman always referred to his fictional movies as 'Cinemanovels', and that is where we get the film's title. Now Grace is doing her best to see this film festival come to life, and Grace is also dealing with family issues as well. She and her husband have been attempting to get pregnant to no result, and maybe she's even falling out of love with her better half. Before this tale comes to a close Grace will make some tough decisions, and will this father that never was around be the missing element that brings some direction to her life.
|
Cheating Notes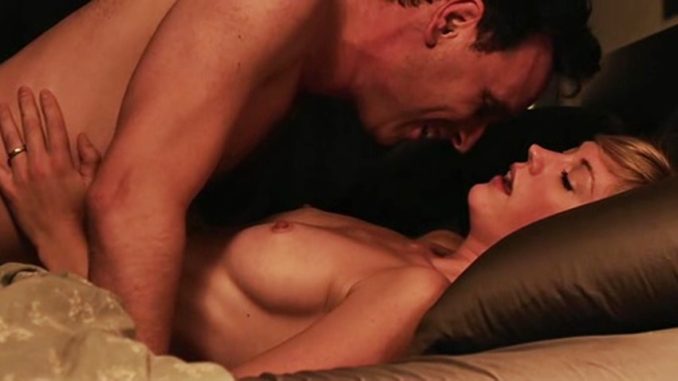 Grace finds Adam, her neighbor, fucking a chick in the laundry room of her apartment building (26:55). It puts a smile on her face.
Grace meets Adam when he forgets the key to his place and he asks Grace to let him in the building. He finds out that she is the daughter of a deceased filmmaker that he looks up to and inspired him to be a film editor.
Grace starts planning on putting up a film festival that will showcase her dad's work. She asks Adam to help her in the editing of her dad's films. They start meeting often, usually at his place.
After meeting Adam during one of his editing sessions, I think Grace got horny because of their interaction and fucks her husband enthusiastically when she gets home (56:00).
Grace suddenly kisses Adam while he is showing her a kissing scene in one of her father's films (1:01:56). They have implied sex.
After going out to watch a movie, Grace and Adam have sex again at his place, but we only see the initial kissing part and the after-sex part where they are already lying in bed, with her asleep already.
Grace's sex scenes with her husband are better than those with her lover, as they have proper nudity and humping action (17:57 and 56:00).

Russian dubbed. See the other stream below for the censored English version.
English audio, but sex scenes are censored.

---
---
---